OEM Company that Specialises in Power Train Products
Jayben needed a new website with an easy-to-use editor and the ability to highlight products from different arms of the parent company. Built using a hosted CMS platform, with the option to export static frontend code to integrate into a standalone CMS at a later date.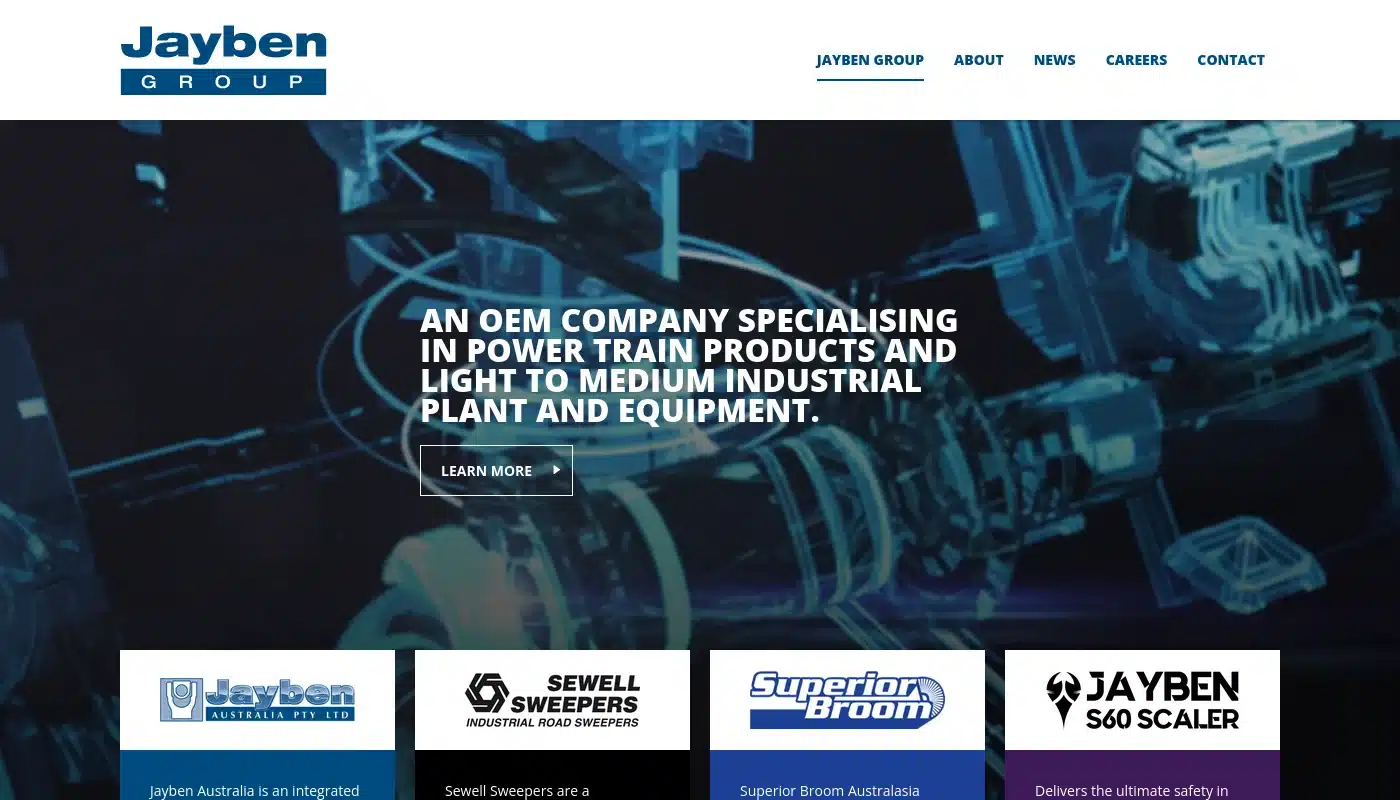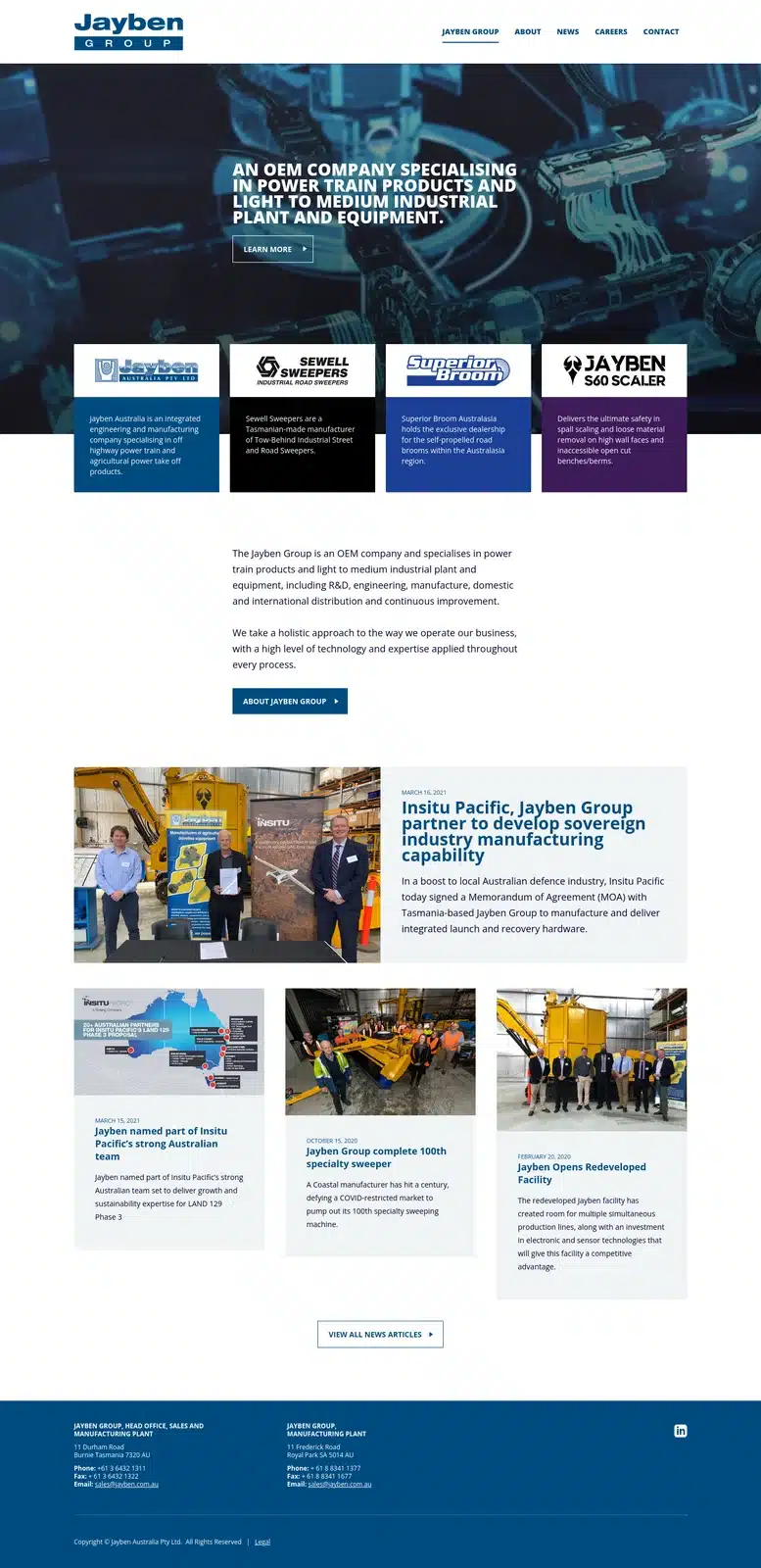 To meet Jayben's requirements, Hamish designed and coded a website from scratch using a hosted CMS platform. The website was created with a user-friendly editor, allowing Jayben to easily update and manage the website content without the need for a developer.
The website was designed to showcase the products offered by different arms of the parent company. Hamish created a visually appealing layout that effectively highlights the products and services offered, making it easy for visitors to find what they are looking for.
In addition to the user-friendly editor and product highlights, Hamish also ensured that the website was fully responsive, meaning it could be viewed on any device without compromising the user experience. This is important in today's mobile-first world, where more and more people are accessing websites on their mobile devices.
To future-proof the website, Hamish made sure that the site could be exported to static frontend code, which would allow it to be integrated into a standalone CMS at a later date if needed. This flexibility ensures that the website can grow and evolve alongside Jayben's needs.
Overall, Hamish's design and coding expertise helped Jayben to create a modern, user-friendly website that effectively showcases their products and services to potential customers.