Specialised Podiatry Treatment in Auckland
Auckland Sports Podiatry is a WordPress powered website, utilising a commercial theme to reduce costs with Hamish implementing several customisations such as a dynamic location map.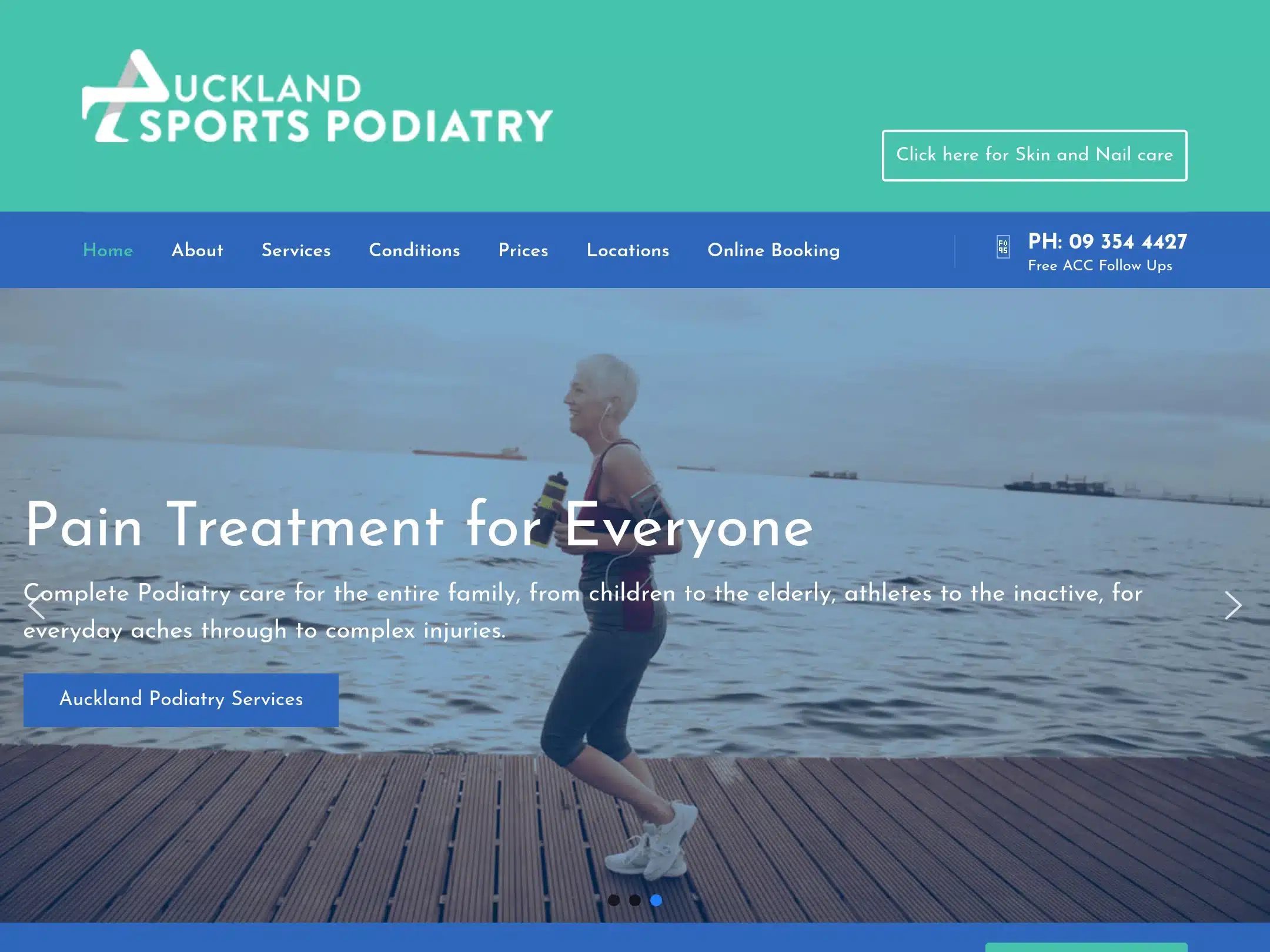 When Auckland Sports Podiatry approached Hamish, they had an old static website that was outdated and not mobile-friendly. They wanted a modern, updated website that would help them connect with their patients and provide better user experience. Hamish suggested using WordPress, which is a popular CMS platform, to create a dynamic website that would be easy to update and maintain.
Hamish started by selecting a commercial theme that suited the client's requirements and helped to reduce the costs of developing a custom theme from scratch. He then worked on customising the theme, implementing several features that would help the website stand out. One of the notable customisations was the addition of a dynamic location map that allowed patients to find the clinic easily.
Hamish also ensured that the website was mobile-friendly and optimised for speed, which helped to improve its search engine rankings. He integrated various plugins to enhance the website's functionality, including contact forms, social media sharing, and security plugins.
The new WordPress-powered website has greatly improved the client's online presence, making it easier for patients to find them online and access the information they need. The dynamic location map has also helped to increase foot traffic to the clinic. With WordPress, the client has full control over their website's content, making it easier to keep it up to date and relevant.