Authorised Marriage Celebrant in Launceston
Young Celebrations original website was created by Hamish in 2016 and was due for an upgrade - WordPress had since introduced a new editor, and some editing functions needed to be modernised. A new site was created, using the original site as a starting point, focusing on speed and ease of use for visitors.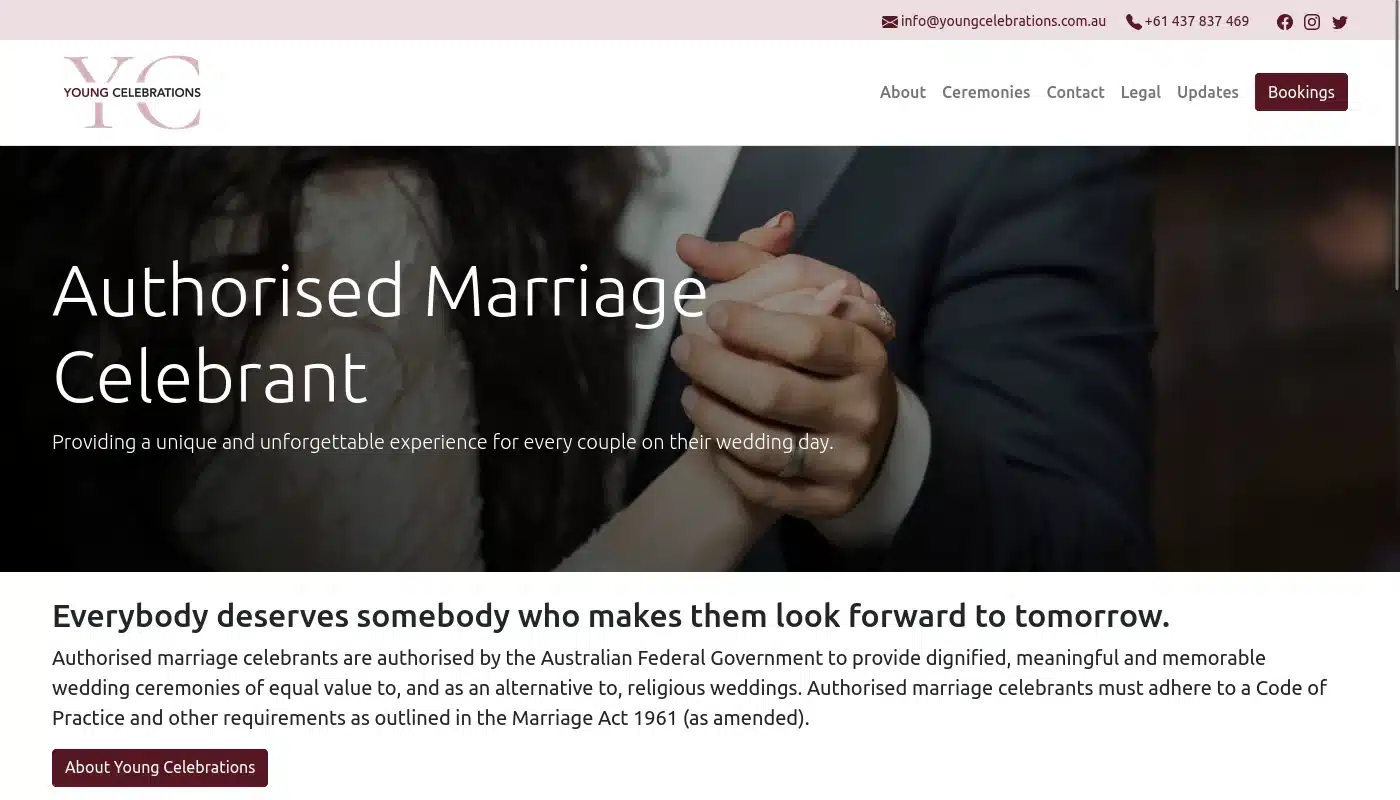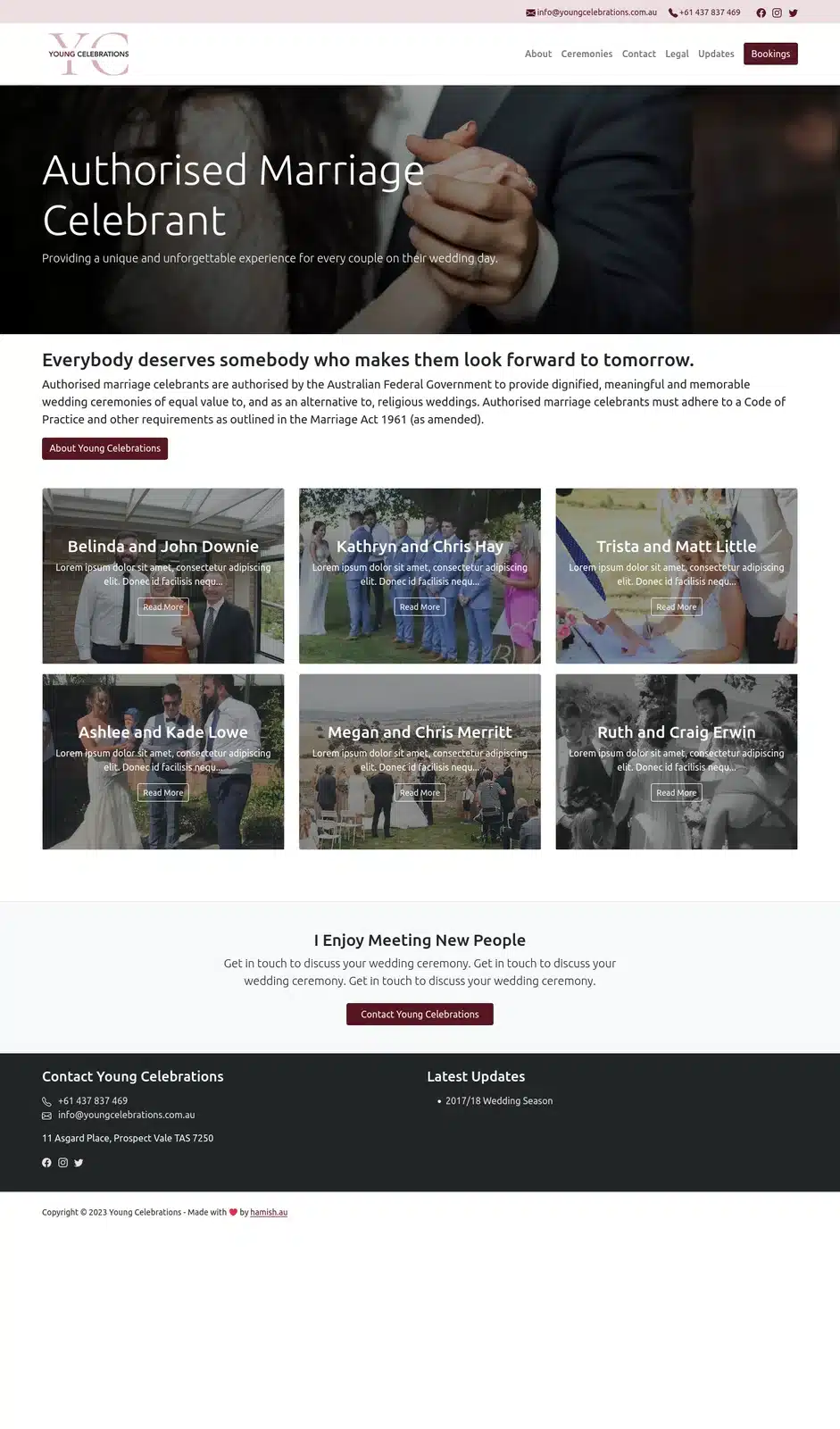 Hamish, the best website developer in Tasmania, can refresh your outdated website with a new design and modern CMS. With years of experience in website development, Hamish can transform your old website into a high-performing digital presence that meets your business needs. He uses the latest design tools and techniques to create visually stunning and user-friendly websites across all devices.
Hamish is an expert in popular CMS platforms like WordPress, Joomla, and Drupal and can help you select the best CMS for your business needs. He ensures that your website is fully optimised, loads quickly, performs flawlessly, and meets all your specifications.
Are you tired of your outdated website that's not meeting your business needs? Do you want to refresh your website with a new design and a modern content management system (CMS)? Contact Hamish today to take the first step towards a modern and functional digital presence.