Cloud Hosting Company Running Virtualisation Services
TRACT required a bespoke application created to integrate with hosting platform APIs, and implementation of a commercial billing solution using Stripe to automatically process payments.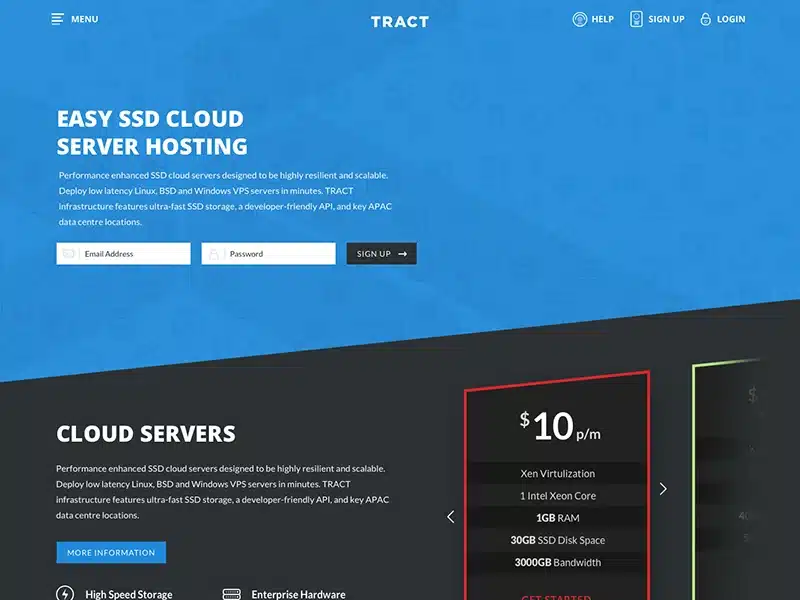 Hamish was approached by TRACT, a company that needed a custom application that integrated with hosting platform APIs and processed payments using Stripe. Hamish worked closely with the TRACT team to understand their requirements and designed a website that not only met their needs but also exceeded their expectations.
The website was designed with a modern look and feel, incorporating the company's branding and colours. Hamish also incorporated various third-party APIs, including hosting platforms, payment gateways, and email service providers, to make the website fully functional.
The payment processing solution was powered by Stripe, allowing users to sign up for services and pay for them seamlessly on the website. Hamish implemented various features, such as subscription management, payment reminders, and payment notifications, to ensure that the payment process was smooth and easy for users.
Overall, Hamish was able to deliver a fully functional website that met all of TRACT's requirements. With his expertise in website development and integration of third-party APIs, he was able to create a website that was both visually appealing and highly functional, making it easy for TRACT to manage their business online.