Supporting Families and their Children in the Green Valley
Teddy's Little Treasures initially requested a standard website consisting of multiple pages, before deciding to scale it back to a single page. Hamish accommodated the change in approach and delivered a website on-brand with a good conversion rate for new enquiries.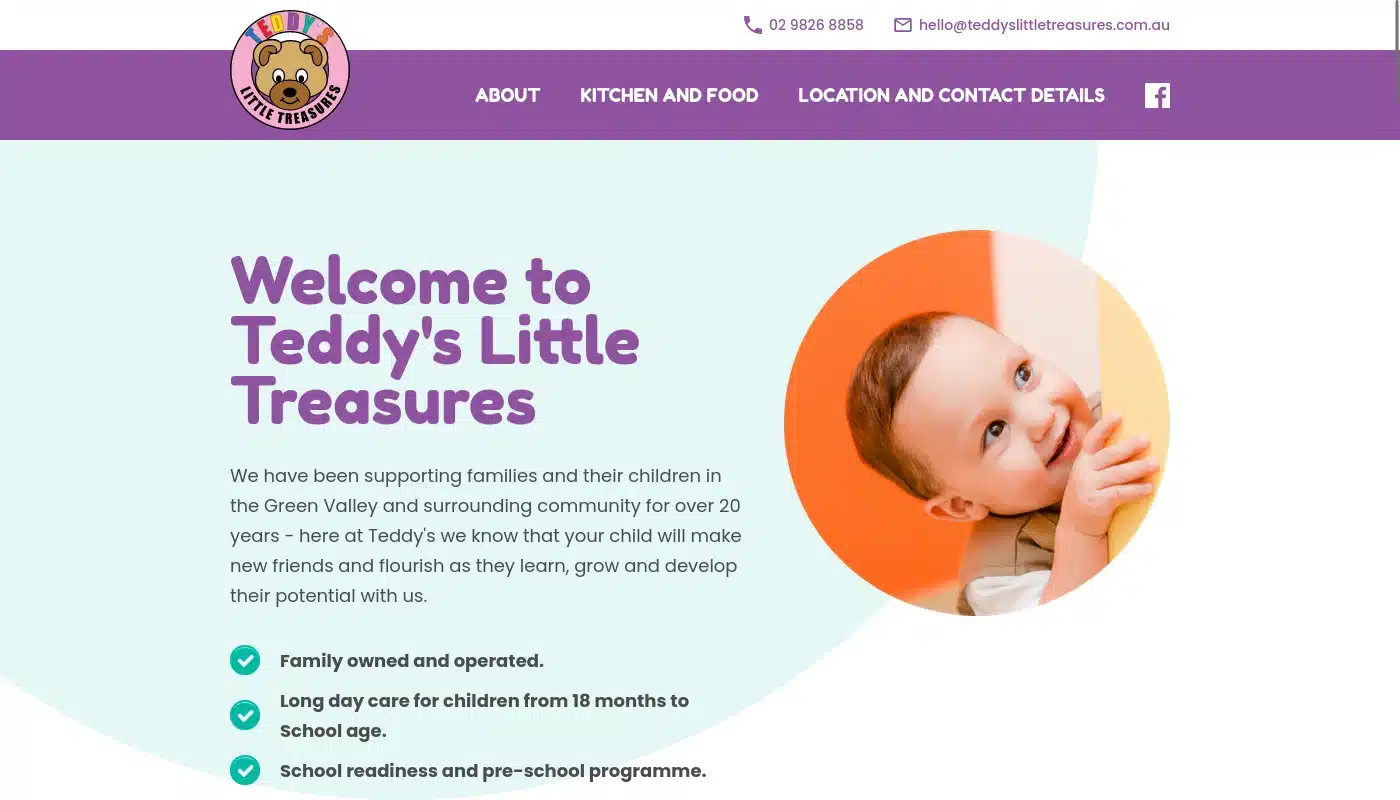 Are you looking for a comprehensive website development service that can take your project from design to launch? Look no further than our website design and development services!
Hamish understands that a successful website requires a seamless integration of design and functionality. That's why we specialise in designing mock-ups and wire frames for responsive websites and then coding approved designs into a fully-functional website.
Our team of experienced designers and developers work closely together to ensure that your website not only looks great, but also delivers a seamless user experience across all devices. We'll work closely with you to understand your business needs and objectives, and develop a customised plan to bring your vision to life.
From design to development, we take care of every aspect of your website's creation, ensuring that the final product is not only visually stunning but also highly functional and user-friendly. We use the latest technologies and development tools to create responsive websites that load quickly and perform flawlessly across all devices.
We pride ourselves on our ability to provide quick, effective solutions that minimise downtime and maximise your website's performance. We'll work closely with you to ensure that the final product meets all of your specifications and exceeds your expectations.
Teddy's Little Treasures, one of our clients, wanted a comprehensive website that would showcase their daycare services and help parents find the right care for their children. We built a visually stunning website for them using a hosted CMS platform, ensuring that their website was easy to manage and update without requiring any technical knowledge.
Don't settle for a mediocre website – contact us today to learn more about our website design and development services and take the first step towards a visually stunning, high-performing website that will help your business thrive!