Marine Surveying and Consultancy Company Based in Falmouth, Cornwall
The Seaworthy Services website is powered by WordPress, with a focus on appealing marine visuals supplied by the client. Colour palette is matched to the branding, with highly noticeable call to actions in prominent positions.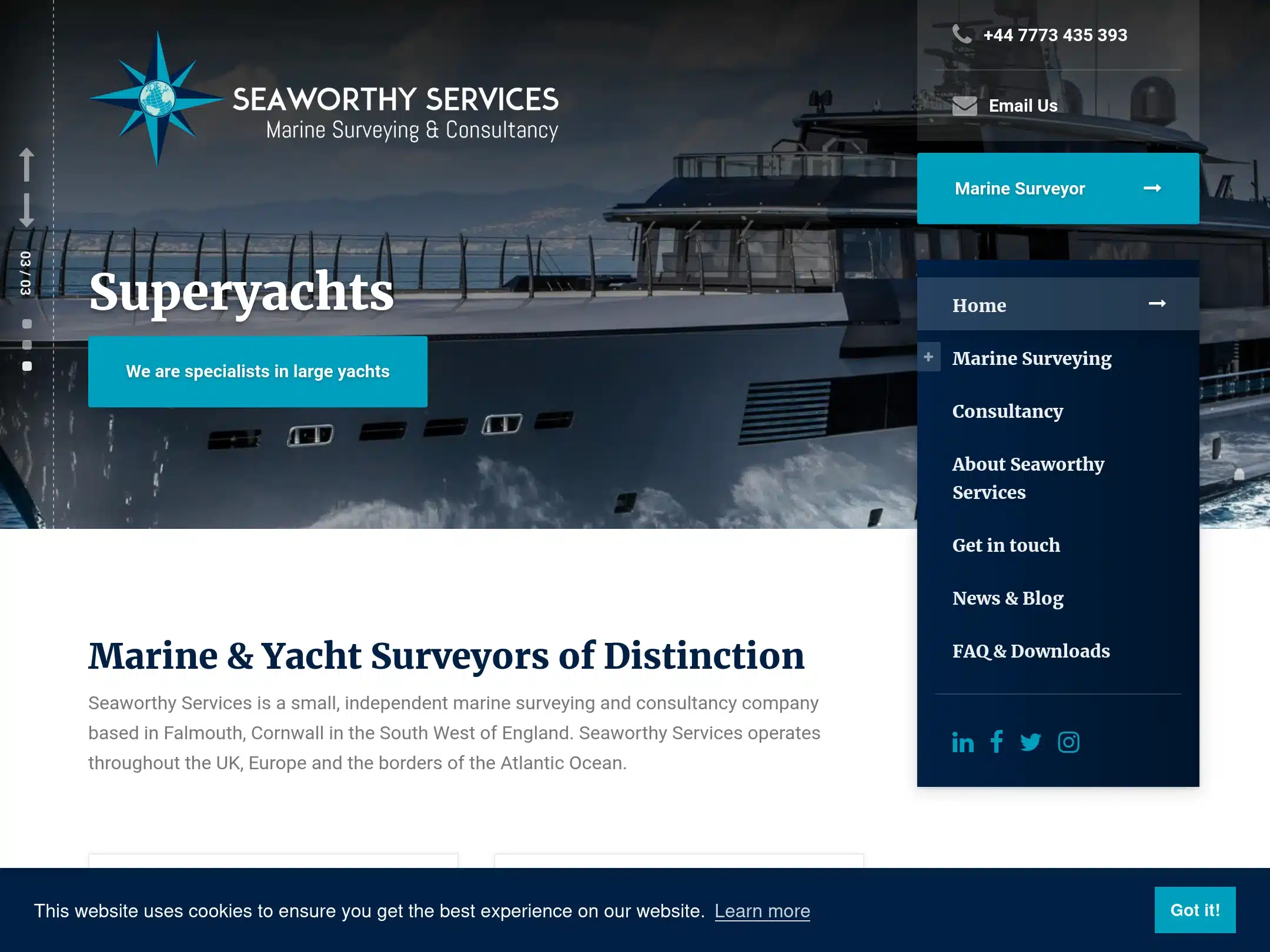 Hamish was tasked with creating a new website for Seaworthy Services, a company offering a range of marine services. The client provided a set of visual assets with a strong focus on marine imagery, and Hamish designed the site to incorporate these assets in a visually appealing way. The color scheme was carefully chosen to match the branding and create a cohesive look throughout the site.
In addition to the design, Hamish made sure to include prominent calls to action throughout the site, helping to guide users to the information they need and encouraging them to take action. The site was built using WordPress, allowing for easy management of content and updates, and was optimised for search engines to help drive traffic and improve visibility.
Overall, the new Seaworthy Services website is an attractive and functional platform for the company's online presence, with a focus on strong visuals and clear calls to action to help drive engagement and business growth.