Allied Health Services for Rural and Remote Australian Communities
SARRAH had an existing membership and donation application, powered by Drupal and CiviCRM. Hamish migrated the database into a new CMS, and provided new designs showcasing the organisation and their members-only content.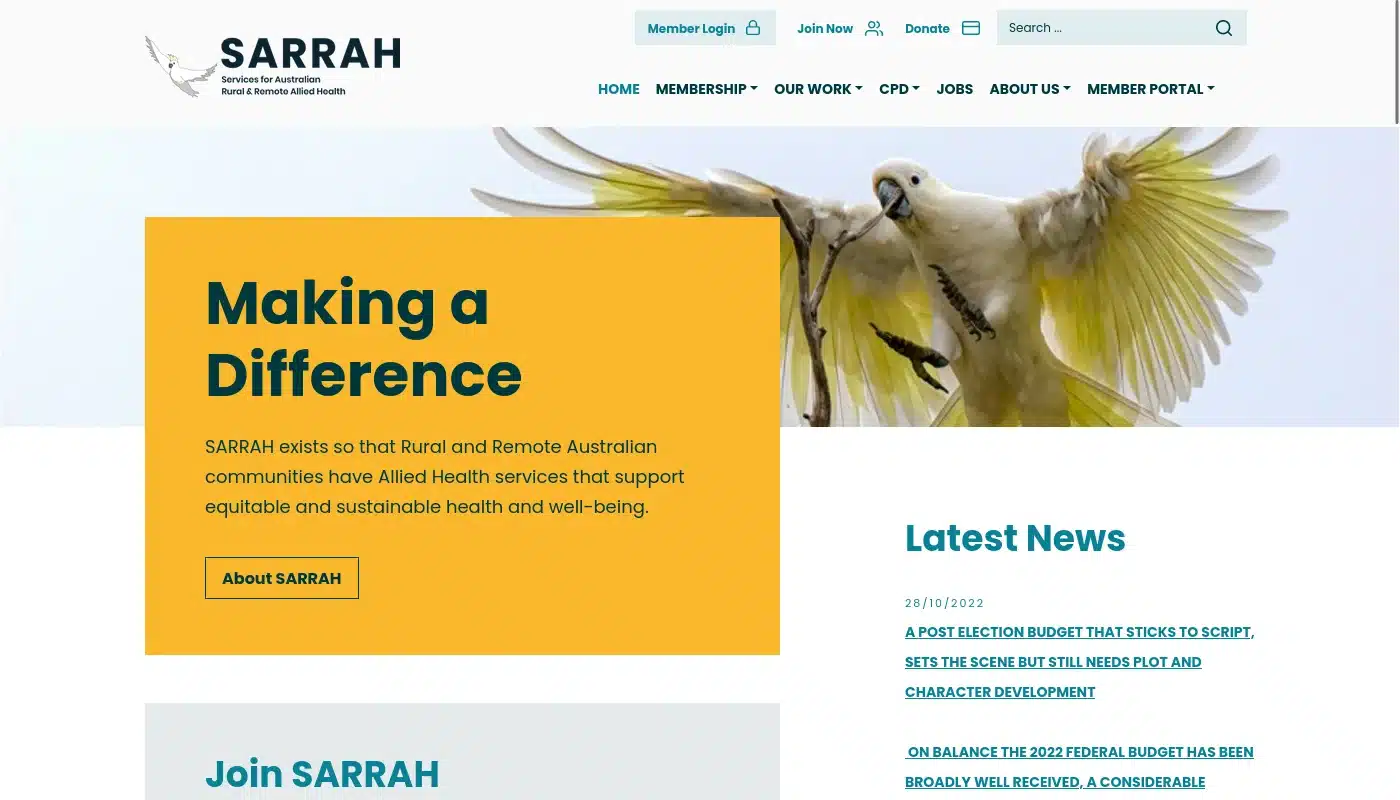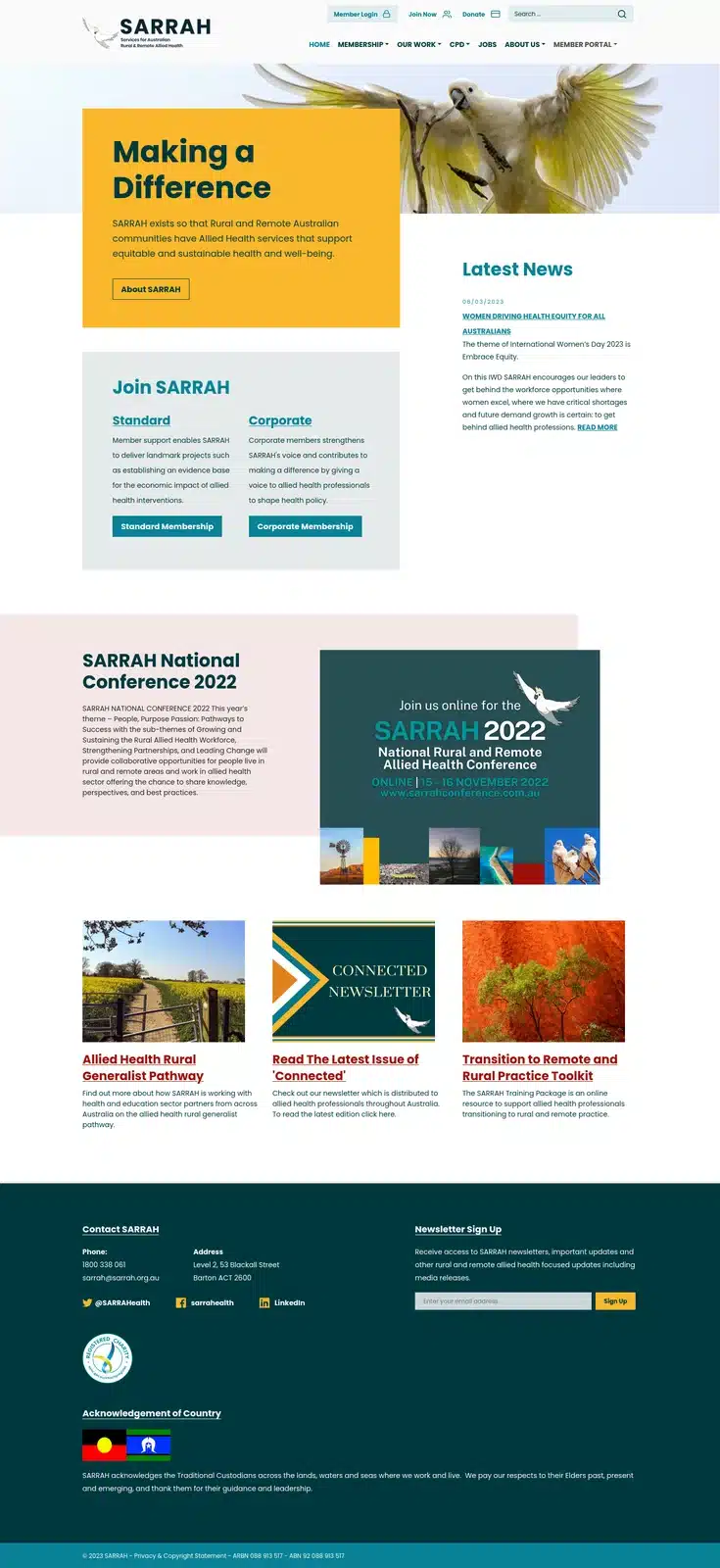 If you're struggling with an outdated website or application that no longer meets the needs of your organisation, we're here to help! Our website and maintenance services can upgrade your existing website or application to modernise your organisation and provide new digital services.
As we did for SARRAH, we work closely with our clients to understand their business needs and objectives and develop a customised plan to upgrade their website or application. We'll identify areas for improvement and recommend targeted changes to enhance the functionality and user experience of your website or application.
With years of experience in website development, we are experts in CMS solutions such as Joomla and CiviCRM. Hamish helped SARRAH get control of an old Drupal website to design and develop a new website using Joomla and CiviCRM.
Our team of experts uses the latest technologies and development tools to create responsive websites and applications that load quickly and perform flawlessly across all devices. We pride ourselves on our ability to provide quick, effective solutions that minimise downtime and maximise your website or application's performance.
Contact us today to learn more about our website and application modernisation services and take the first step towards a modern, high-performing digital presence for your organisation.