Pro Art Signs and Designs Provides Signage and Printing Services
This build was a part of the government "Small Business Digital Champions Project" selected to receive a digital transformation. Hamish integrated a Shopify store with piece of bespoke software giving customers the ability to create their own signage.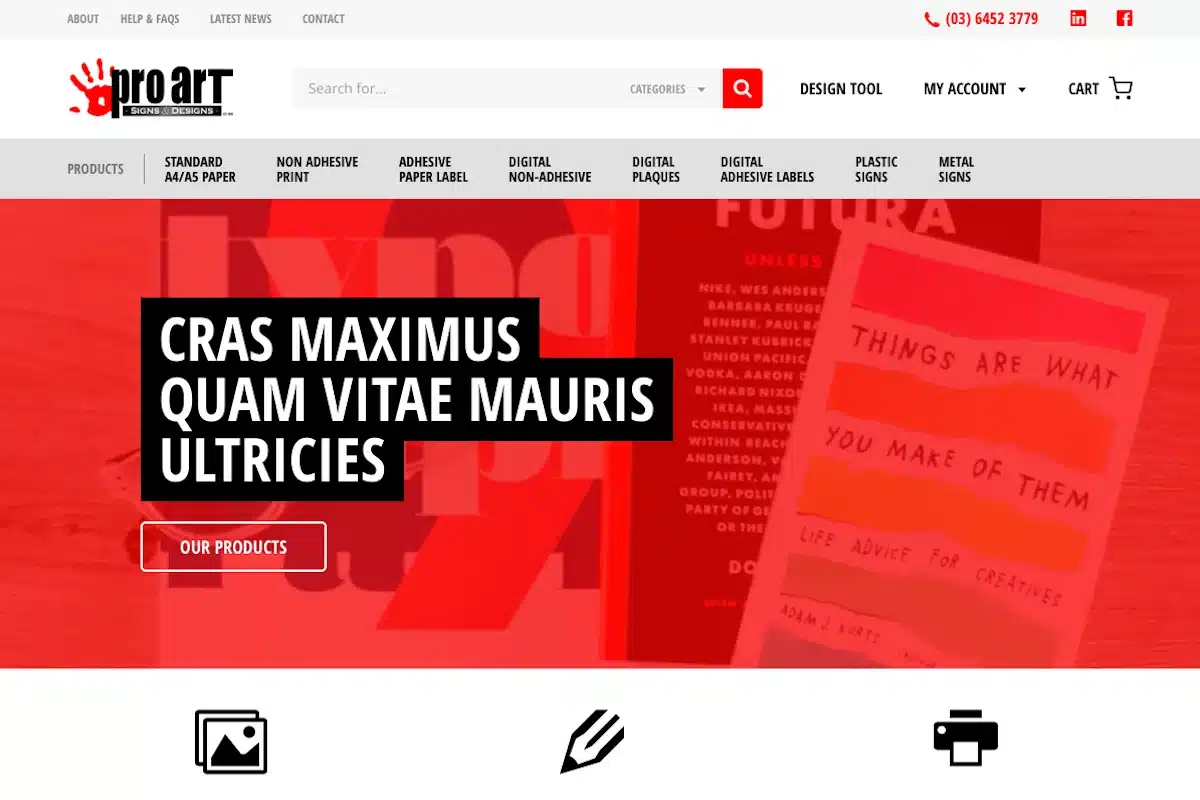 Pro Art Signs is a client that needed a complete digital transformation as a part of the government's "Small Business Digital Champions Project." Hamish, a skilled developer, was selected to work on the project, and he started by creating a new website for the client.
The website was designed to be visually appealing and easy to navigate, with a focus on showcasing Pro Art Signs' products and services. Hamish also integrated a Shopify store into the website, allowing customers to purchase signage online.
One of the most exciting aspects of the project was the creation of a bespoke software application that allowed customers to create their own custom signage online. This application was seamlessly integrated with the Shopify store, giving customers the ability to design and purchase their signage all in one place.
Hamish's expertise in connecting third-party APIs was crucial in making this project a success. He was able to integrate the bespoke software application with various third-party tools, including print and signage applications, making it easy for Pro Art Signs to manage their orders and deliver high-quality signage to their customers.
The end result was a modern, user-friendly website that provided a seamless online shopping experience for customers. With the integration of the bespoke software application, Pro Art Signs was able to stand out in the crowded signage industry and provide a unique, personalised service to their customers.