Pelvic Physiotherapy on the North West Coast of Tasmania
Full branding and bespoke website design, powered by the Wagtail (Django) open source content management system. Extremely fast with watertight performance optimisation, out-ranking much bigger competitors in the region.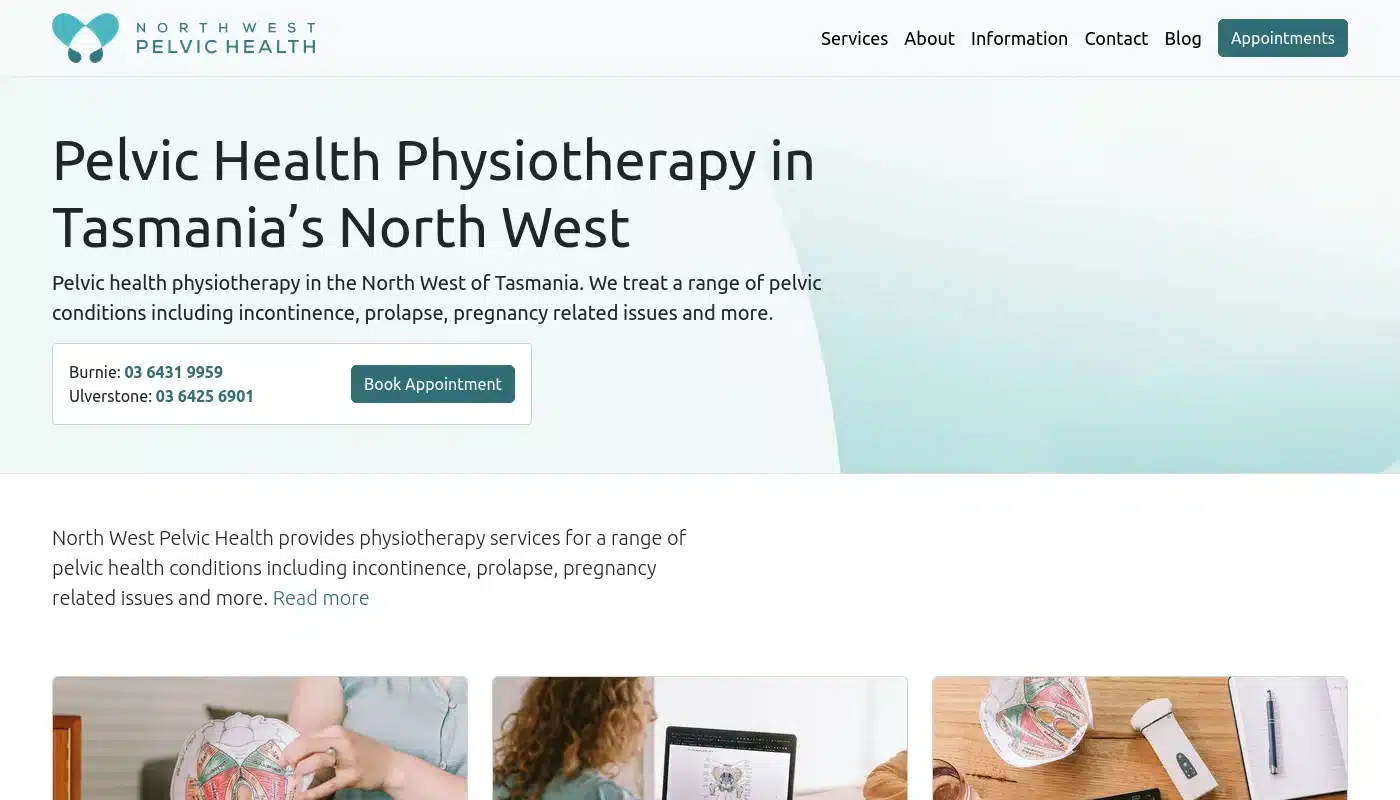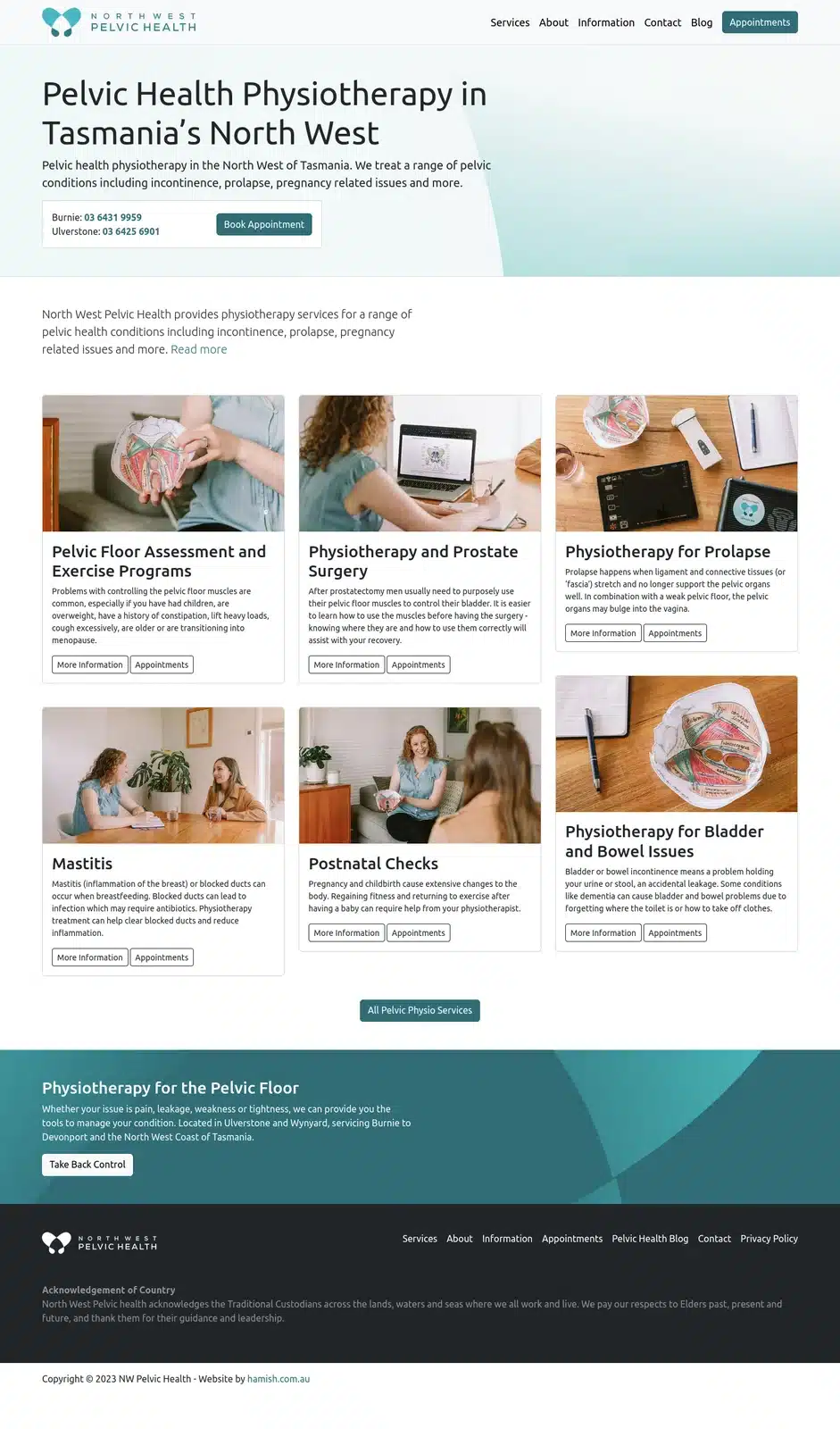 Looking for a website developer who can create a stunning, responsive website for your healthcare practice in Tasmania? Look no further than Hamish – an expert website developer with extensive experience in using Python and Wagtail CMS to create beautiful and functional websites.
Hamish has worked with a range of healthcare practices in Tasmania, including NW Pelvic Health, helping them create their first website and branding. With his expertise in Python and Wagtail CMS, Hamish can create a customised website that's not only visually stunning but also functional and user-friendly.
Using Python and Wagtail CMS, Hamish can create a website that's optimised for all devices, ensuring a seamless user experience for your patients. With Wagtail CMS's easy-to-use content management system, you can easily update and manage your website's content without any technical knowledge.
Hamish understands the importance of branding and can work with you to develop a customised branding strategy that reflects your healthcare practice's unique values and offerings. From logo design to colour schemes and typography, Hamish can create a cohesive and professional branding package that will help your practice stand out from the competition.
With Hamish's commitment to providing high-quality customer service, you can be confident that your website and branding will be maintained and updated regularly to ensure that it continues to perform well and meet your business needs.
So if you're ready to take your healthcare practice to the next level with a customised website and branding package that utilises Python and Wagtail CMS, contact Hamish today to get started.