Grants for Community Organisations Working with Young People in Victoria
The Newsboys Foundation were initially a hosting client, with Hamish looking after their server and required maintenance. This progressed into a full circle arrangement, and now all WordPress improvements are handled by Hamish.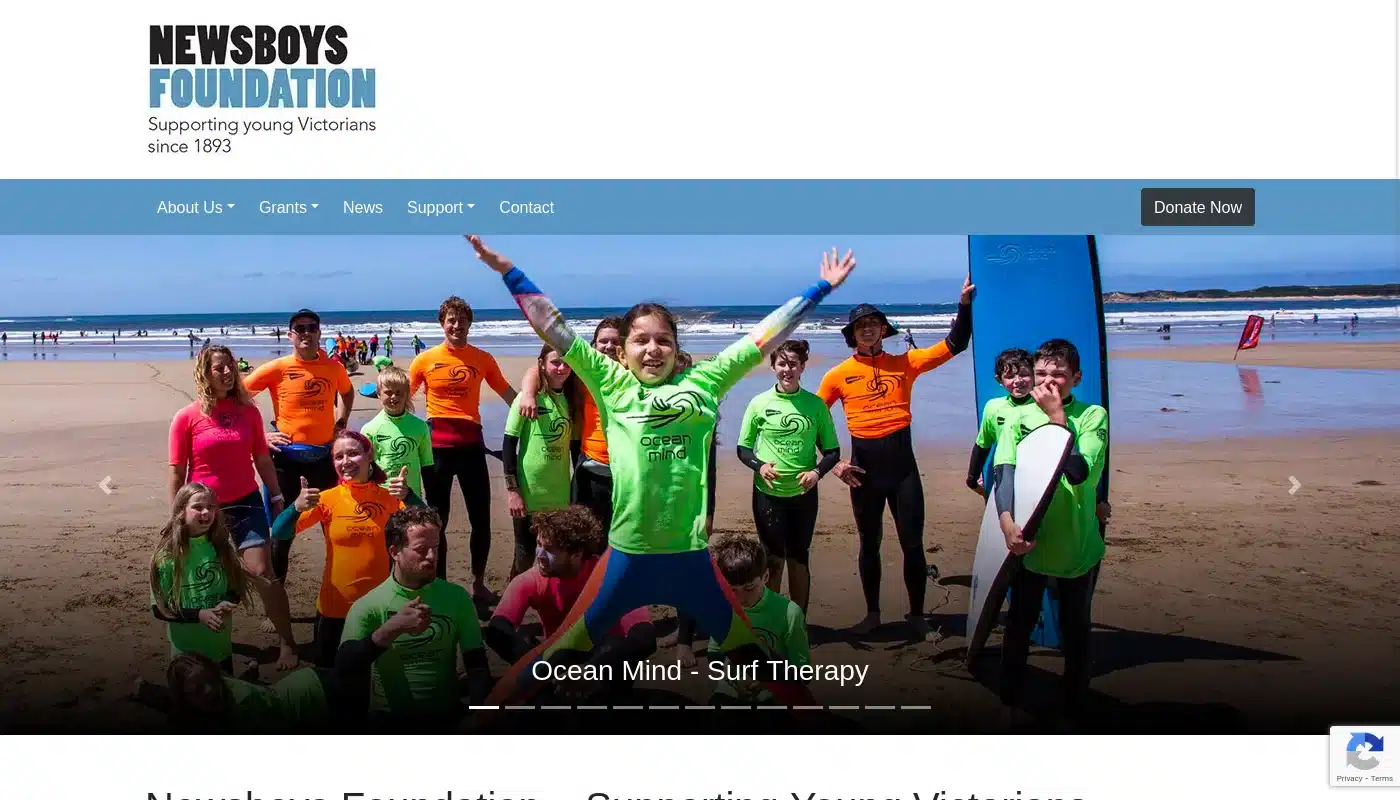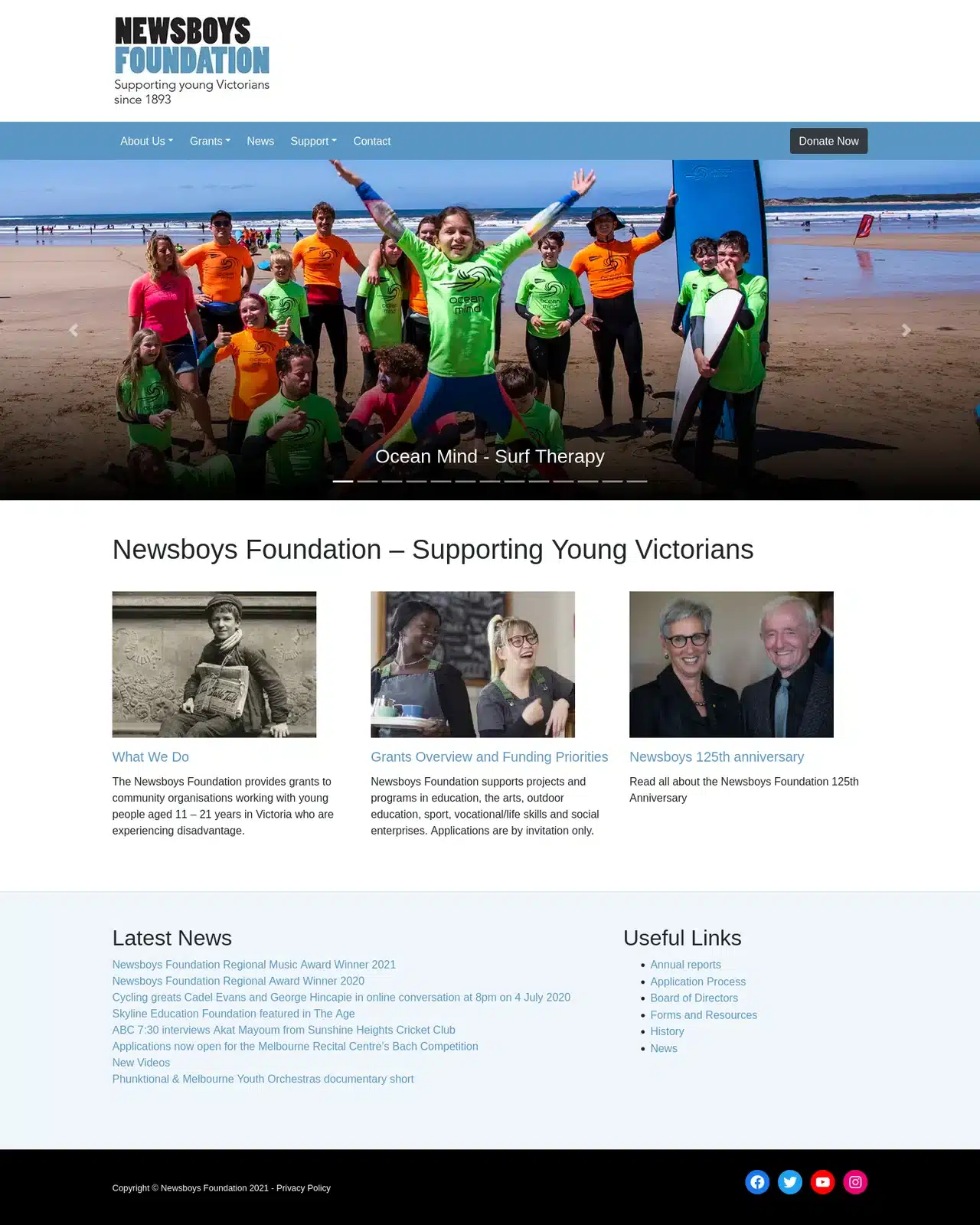 When The Newsboys Foundation approached Hamish, their WordPress website was outdated, slow to load and difficult to navigate. Hamish immediately recognised the need for a complete redesign and modernisation of the website.
To start, Hamish conducted an extensive analysis of the existing website to identify the problems and opportunities for improvement. He then worked with the client to develop a detailed design brief that would guide the redesign process.
Hamish started the redesign process by creating a new, modern and responsive design that would work well on all devices. The new design emphasised simplicity, readability and ease of navigation, with a clear focus on the Foundation's core mission and services.
With the design finalised, Hamish began the process of rebuilding the website using the latest version of WordPress and modern coding techniques. He ensured that the website was optimised for speed and performance, and that all content was easily accessible and well-organised.
To further improve the website's functionality, Hamish incorporated several key features, including a new donations system, an events calendar and a blog. He also integrated social media sharing buttons to help the Foundation expand its reach and connect with its audience more effectively.
Throughout the process, Hamish maintained close communication with the client to ensure that their needs were met and that they were fully satisfied with the final product. The end result was a modern, user-friendly and visually appealing website that effectively communicated the Foundation's mission and services to its audience.