Providing Excellent Legal Advice in the North-West of Tasmania
McLean McKenzie & Topfer had a very dated static website. They approached Hamish to migrate their content into a platform where they could make changes without needing to modify the codebase. Hamish delivered a WordPress website, with easy to edit content, and several visual improvements.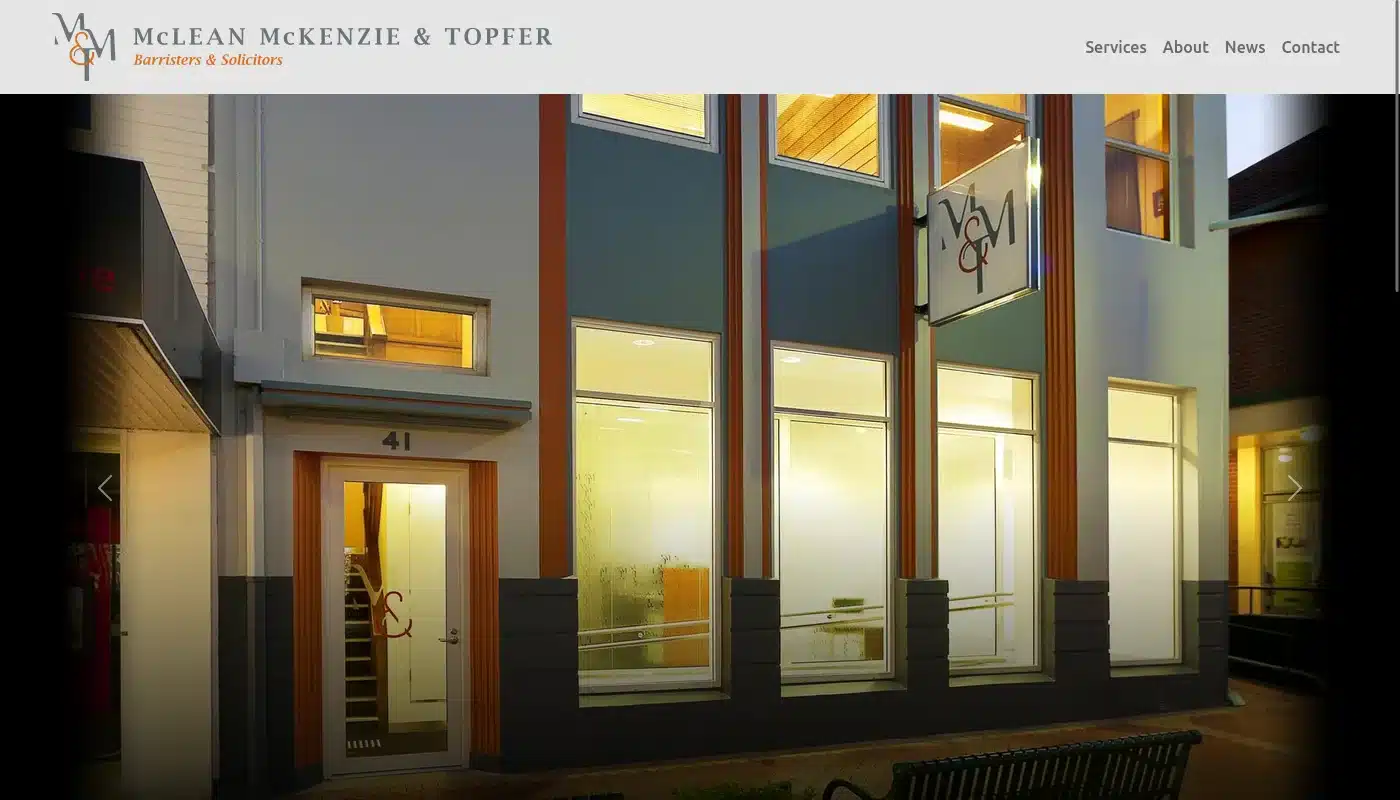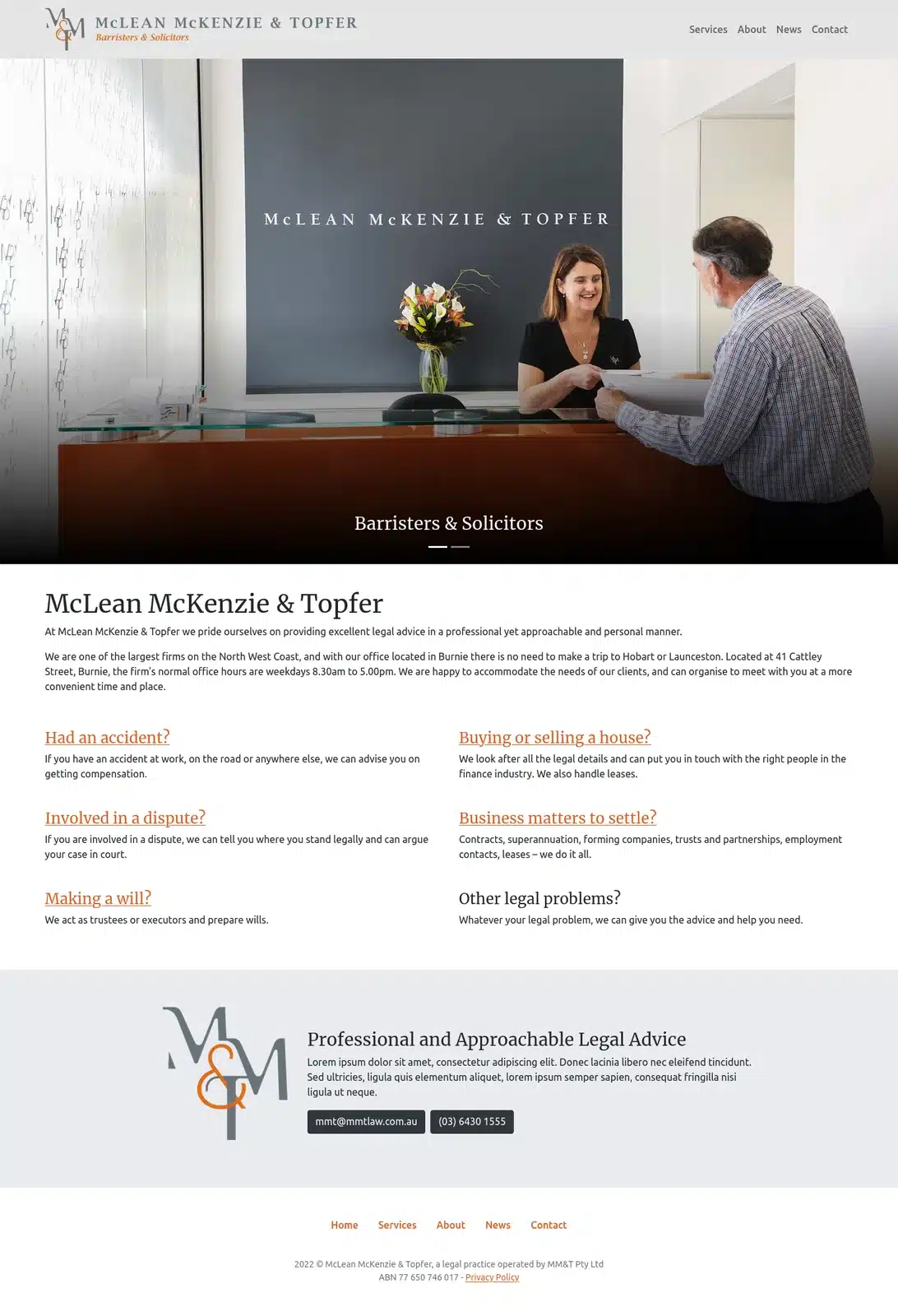 Migrating a dated static website into WordPress is a great way to provide businesses with the flexibility to update their content without having to rely on developers for every little change. When McLean McKenzie & Topfer approached Hamish, they were looking for a solution that would give them the ability to make changes on their own and keep their website up-to-date.
Hamish began by first understanding the client's requirements and then converting their static website into a dynamic WordPress website. By using WordPress, Hamish was able to create a user-friendly CMS that allowed the client to easily manage and edit their website content. This included updating information about their services, team, and adding new blog posts.
One of the key benefits of WordPress is the wide range of themes and plugins available. Hamish was able to select and customise a theme that was suitable for the client's business, and then add plugins for functionality such as contact forms, social media integration, and search engine optimisation.
In addition to the technical work, Hamish also worked on visual improvements for the website. This included updating the layout to be more user-friendly, making sure the content was easy to read, and ensuring that the website was fully responsive on all devices.
Overall, Hamish successfully migrated McLean McKenzie & Topfer's dated static website into a dynamic WordPress platform, giving them a website that is easy to manage and up-to-date. This not only improved the client's online presence but also helped them to better connect with their audience and improve their business.