Generate Clean Energy with Green Energy Technologies
Hamish was tasked with creating several mockups and possible homepage variations, whilst the designs were not coded into a working website they provided the pathway to the next iteration of the GET website.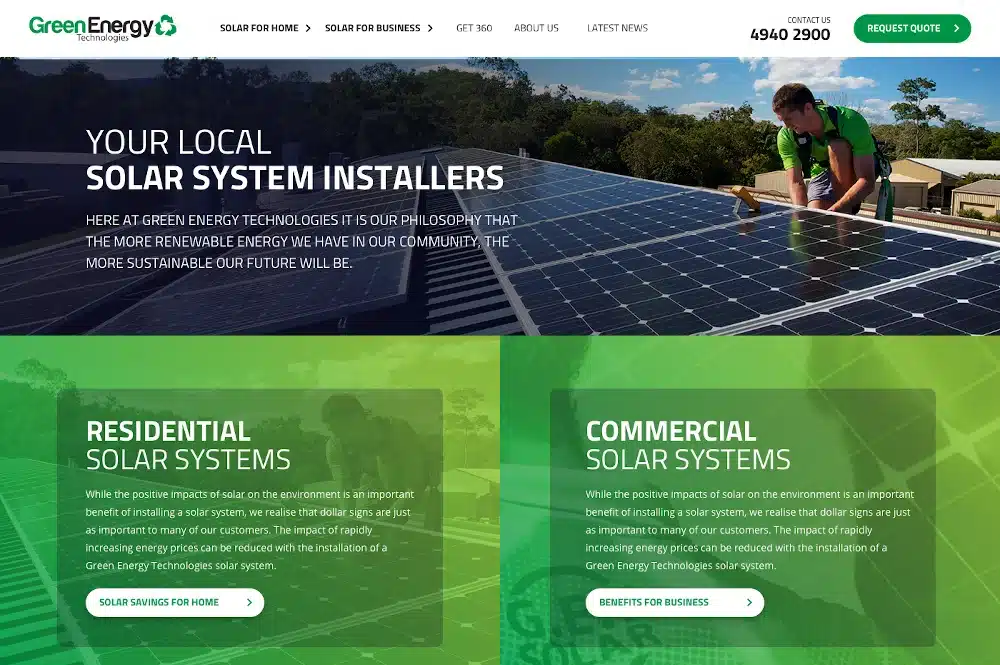 Green Energy Technologies approached Hamish with the goal of creating a new website to showcase their products and services in the renewable energy industry. The client had a rough idea of what they wanted the site to look like, but they needed help refining their vision and turning it into a reality.
Hamish began by meeting with the client to discuss their goals and requirements for the new site. After gathering this information, he created several website design mockups for the client to review. Each mockup presented a different design direction, incorporating various colours, typography, and layouts.
The mockups allowed the client to see different design options and visualise how their content and branding would look in each design. Hamish provided feedback on each design, helping the client make an informed decision on which direction to take.
Once the client had selected a design, Hamish refined the mockup into a final design, incorporating all the client's requested changes. The final design was then handed off to the client for approval before moving on to the development phase.
Overall, the mockup phase of the project was critical in establishing a clear design direction for the new website. It helped the client visualise their ideas and provided a roadmap for the remainder of the project.