Business Partners Enabling Courageous Choices
Freshgrass provided their own designs, which Hamish coded into a content management system. Eventually requirements changed, and Hamish moved the site to free hosting with GitHub Pages as frequent edits were not required.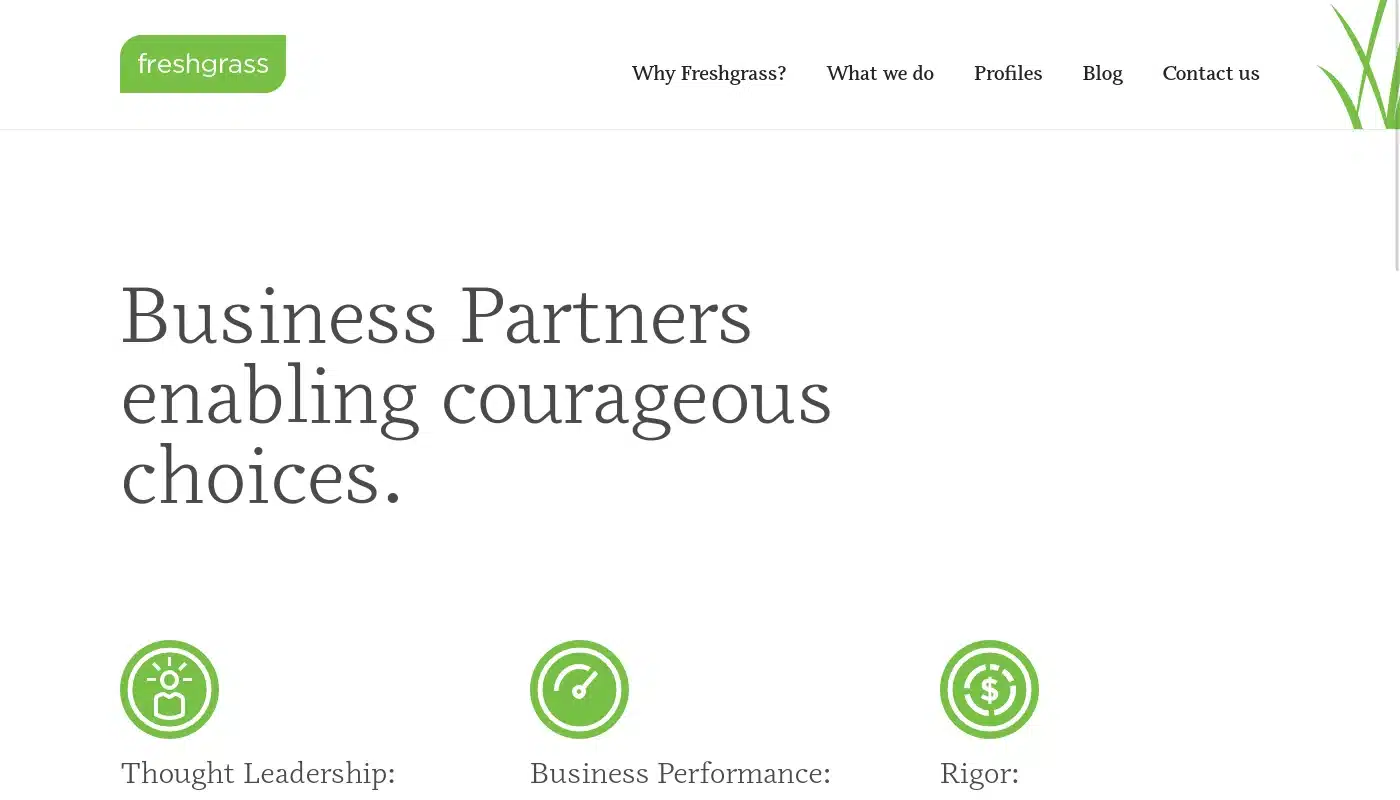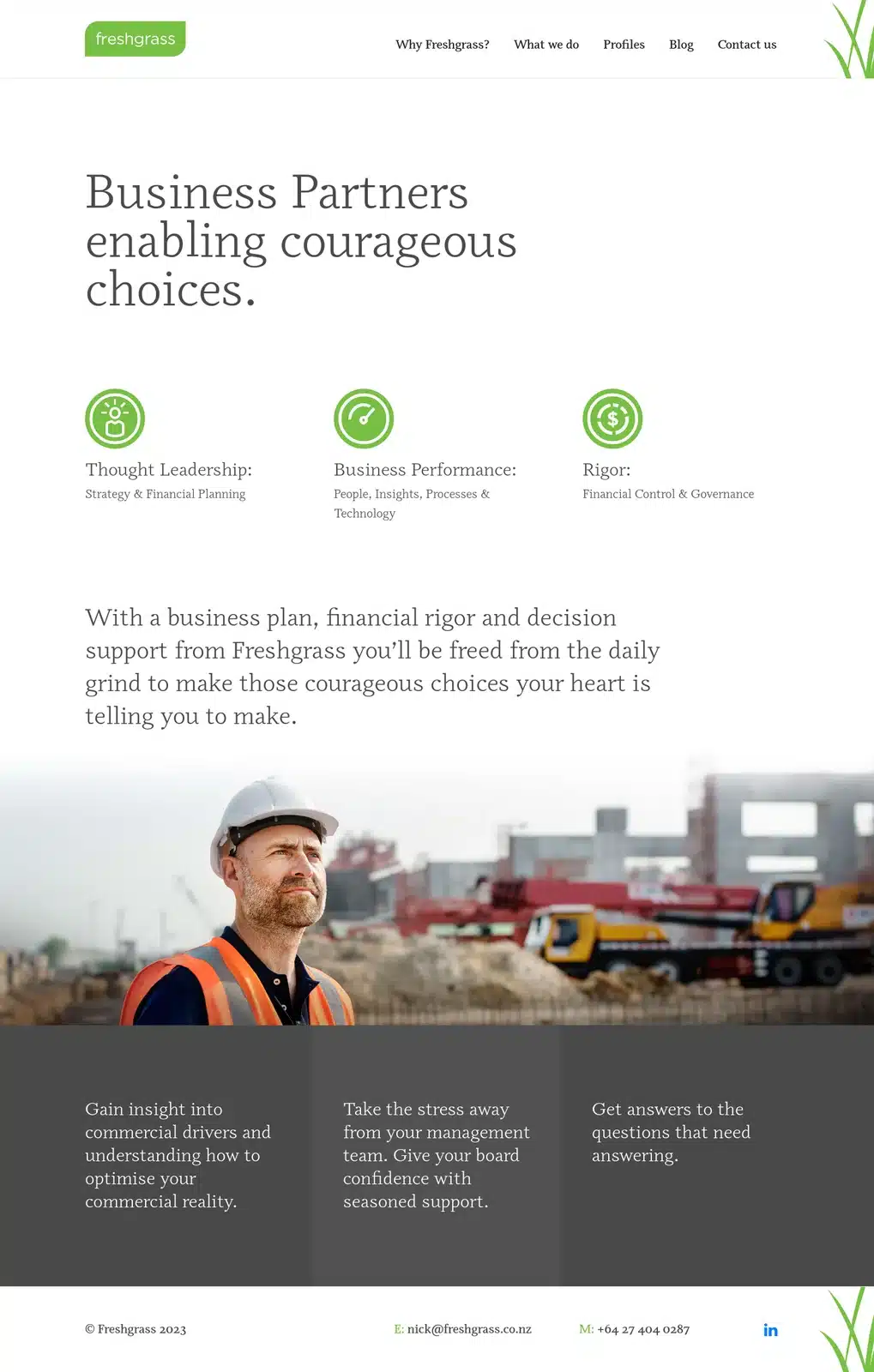 Freshgrass, a business consultant, approached Hamish with their own designs for a new website. As a skilled developer, Hamish was able to take the provided designs and convert them into a fully functional website powered by a hosted CMS. He worked closely with the Freshgrass team to ensure that their website was responsive, user-friendly, and visually appealing.
However, as Freshgrass continued to market their website and edits were very infrequent, Hamish suggested a more flexible hosting solution to better accommodate their needs. He moved the website to free hosting with GitHub Pages, which allowed the Freshgrass team to save significant operating fees and without incurring additional costs.
Throughout the project, Hamish prioritised communication and collaboration to ensure that the website met Freshgrass' specific needs and goals. He also provided ongoing support and maintenance to ensure that the website remained stable and secure, and that it continued to function as intended even as Freshgrass' requirements evolved over time.