Sell, Install, and Service Diesel Appliances
Dieselheat run a busy WooCommerce-powered online store, and needed an experienced developer to customise front and back-end functionality. Hamish manages the site security and maintenance, alongside coding in requested changes.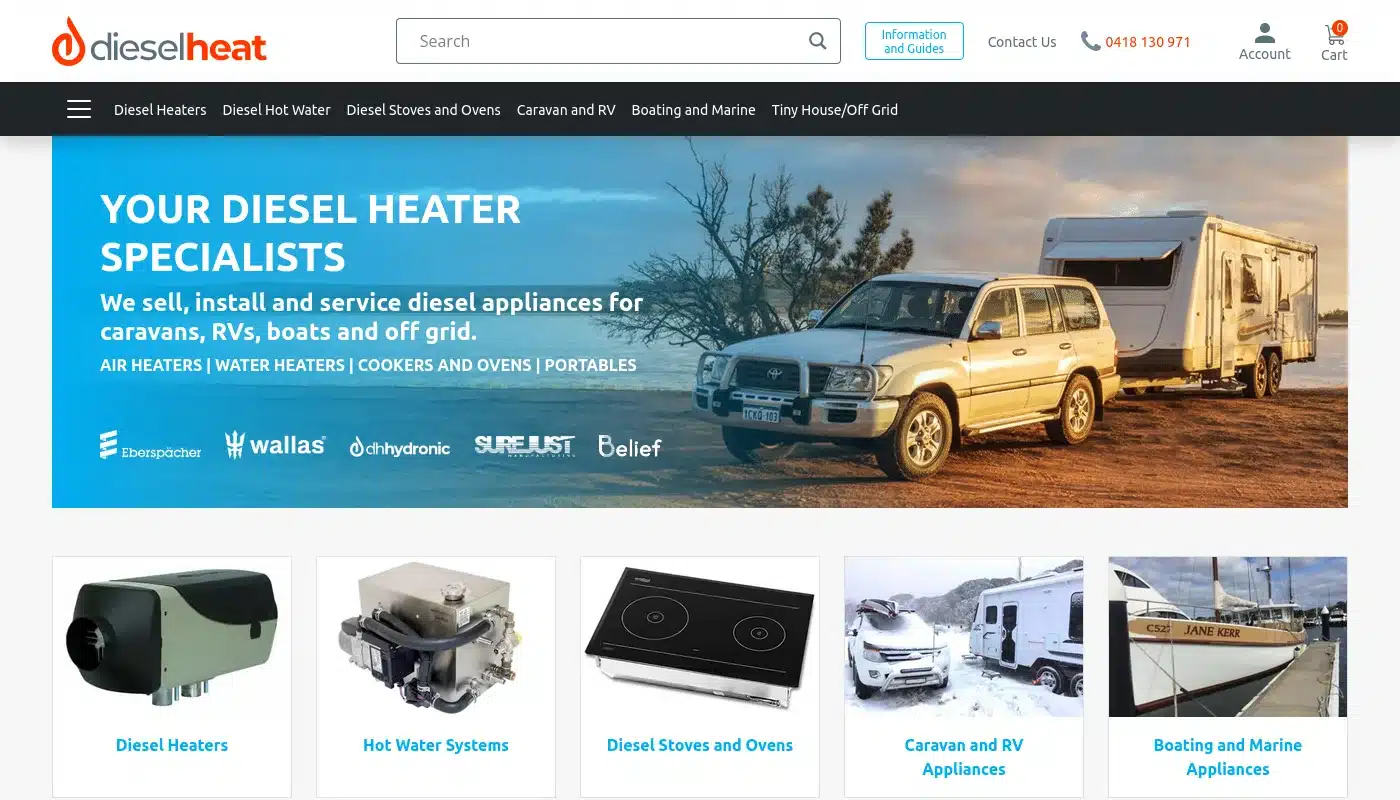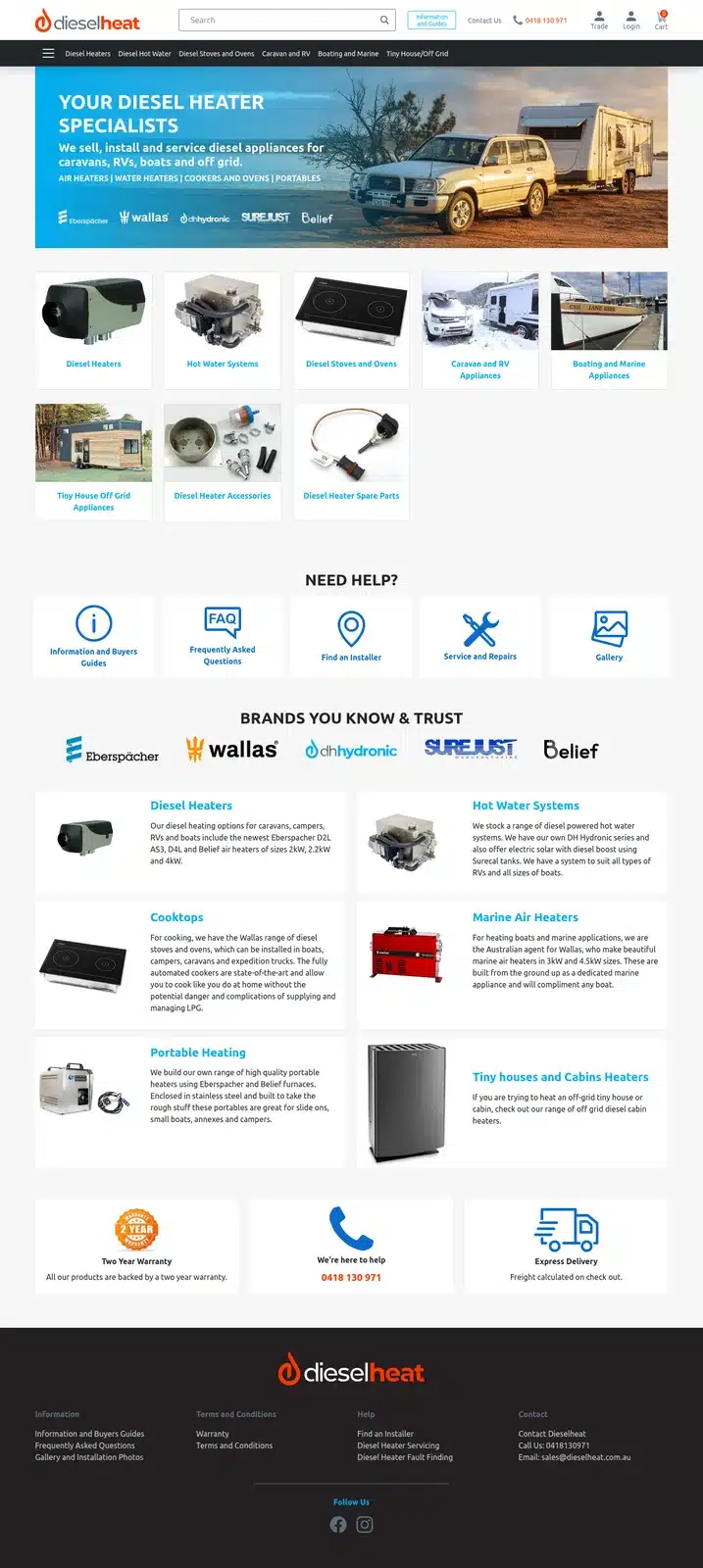 Hamish has extensive experience in WordPress and WooCommerce development, and he used his skills to help Dieselheat run their online store more efficiently. One of the challenges of managing an e-commerce site is maintaining a high level of security to protect customer data and transactions. Hamish worked with Dieselheat to ensure their website is secure and protected against cyber threats. This includes implementing SSL certificates, installing security plugins, and regularly updating the site's software and plugins.
In addition to security, Hamish also worked to improve the site's functionality and user experience. He added custom features and functionality to the site, including custom product pages, checkout processes, and custom search filters. Hamish also optimised the site's loading speed, which is critical for e-commerce websites, as slow loading times can lead to lost sales.
To further enhance the user experience, Hamish worked with Dieselheat to customise their theme, incorporating their branding and making the site more visually appealing. He also implemented a responsive design, making the site mobile-friendly and accessible to a wider audience.
As part of his ongoing support for Dieselheat, Hamish continues to manage the site's security and maintenance, ensuring that the site runs smoothly and that any issues are resolved quickly. He also provides ongoing support to Dieselheat's team, helping them to manage their inventory, process orders, and track sales data.
In summary, Hamish's expertise in WordPress and WooCommerce development has been instrumental in helping Dieselheat run a successful e-commerce business. Through his work on custom features, security, and site optimisation, Hamish has helped Dieselheat to improve their site's functionality and user experience, leading to increased sales and customer satisfaction.