Empower, Equip and Facilitate Children to Reach their Potential
Cocoon Paediatrics had an email and website hosting configuration that needed expert attention. Hamish migrated their website to a new platform with click-to-edit functionality, and setup Google Workspace for enterprise email and file hosting.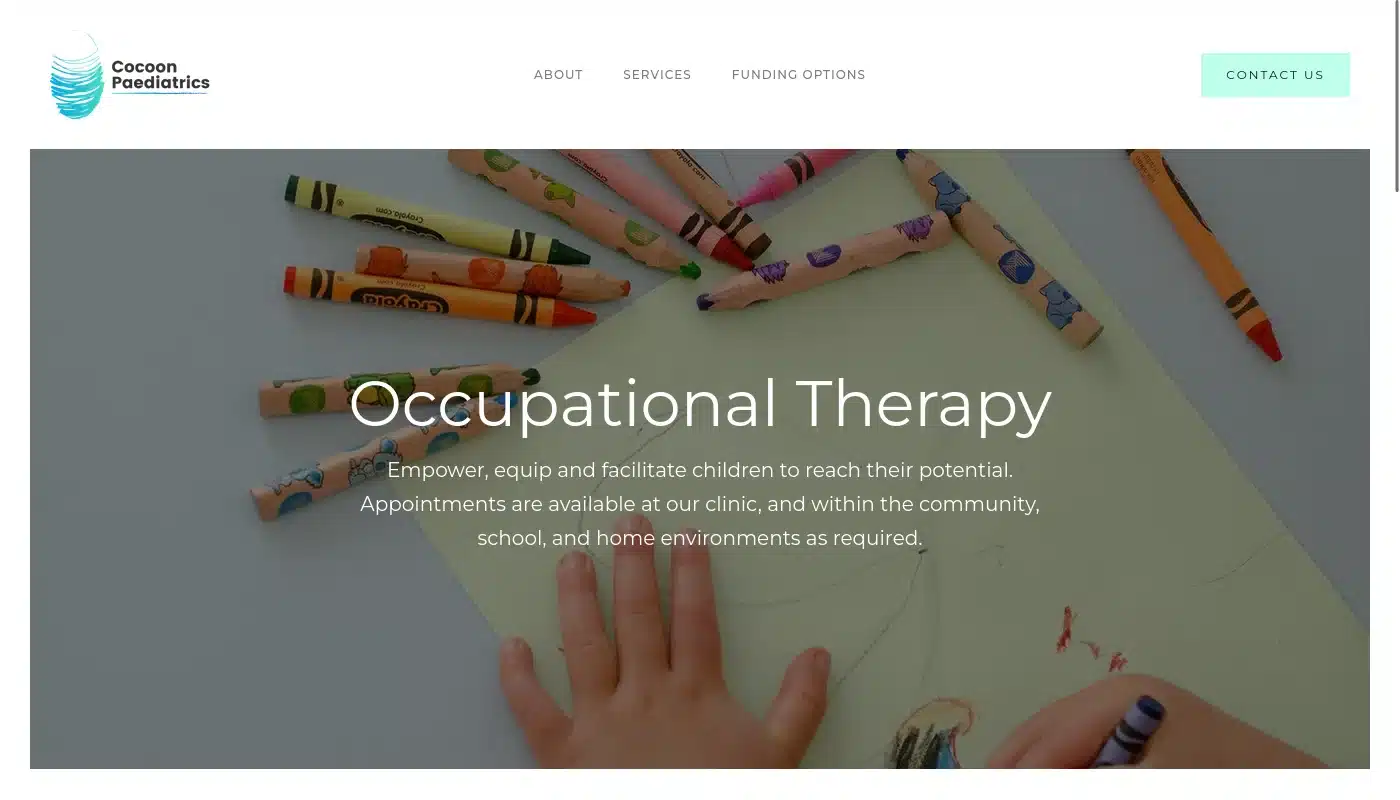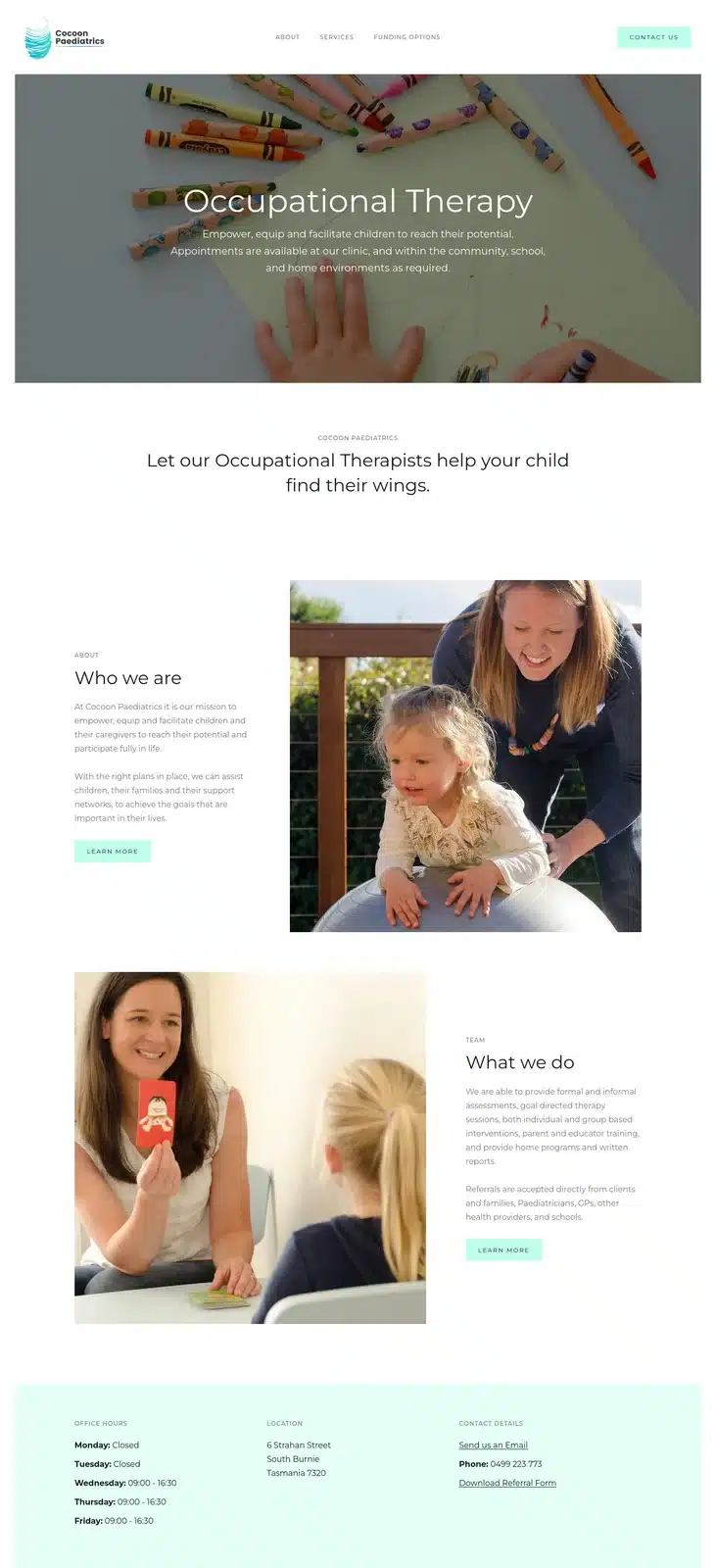 Cocoon Paediatrics, a private paediatric clinic, had been using Squarespace for their website, but they found it limiting and difficult to manage. They wanted a more flexible and easy-to-use platform that could better meet their needs. Hamish was brought on board to help with the migration of their website to a new hosted CMS platform.
Hamish worked with the team at Cocoon Paediatrics to understand their requirements and designed a new website that met their needs. The new website was built on a hosted CMS platform, which allowed the team at Cocoon Paediatrics to easily update and manage their website content without needing any coding skills. Hamish also made sure that the website was optimised for search engines, providing valuable visibility to their patients.
In addition to migrating the website, Hamish also improved Cocoon Paediatrics' email and file hosting configuration. He set up Google Workspace, a suite of tools that provides enterprise-level email, file storage, and collaboration tools. This helped streamline communication and collaboration within the team, ensuring that everyone was on the same page and able to work efficiently.
With the new website and email/file hosting solution, Cocoon Paediatrics was able to improve their online presence and streamline their workflows. They were delighted with the results and have continued to work with Hamish on other projects. If you are looking to migrate your website or improve your email and file hosting configuration, get in touch with Hamish today to discuss how he can help.