Passionate About Skin Health and Personalised Beauty in the UK
City Skin Clinic approached Hamish with a website built in Wix. It was re-built from the ground up in WordPress, followed by an SEO campaign and lighthouse benchmarking optimisation. Hamish provided the designs and coded those mockups into a working site.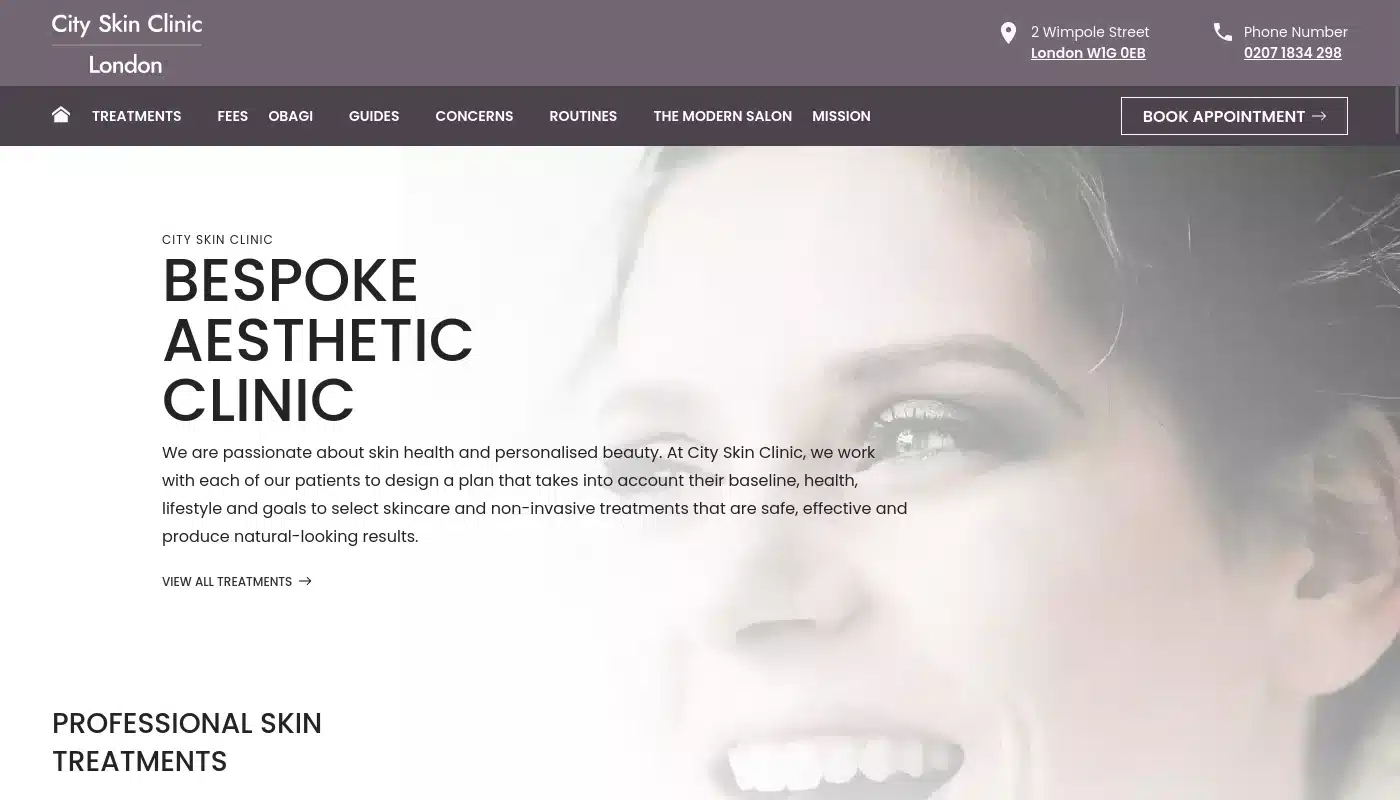 Looking to take your website to the next level? Look no further than Hamish's expert website development services! City Skin Clinic was in need of a major website upgrade, having built their original website on Wix. Hamish was up for the challenge, re-building the site from the ground up in WordPress to provide a more stable and flexible platform.
The project began with a complete analysis of the website's design, features, and functionality. Hamish worked closely with the client to identify the most important elements of their website and determine the best way to structure the new site. With the client's goals in mind, Hamish provided custom designs and coding to bring their vision to life.
Once the design was complete, Hamish worked on coding the mockups into a working site. This involved using modern coding practices to ensure a clean and efficient site that loaded quickly and performed flawlessly across all devices. The new site was also optimised for SEO, ensuring maximum visibility and engagement with potential customers.
In addition, Hamish also provided Lighthouse benchmarking optimisation, testing the site's performance and identifying areas for improvement. The result was a sleek, modern, and high-performing website that perfectly represented the City Skin Clinic brand and provided a seamless user experience.
Don't let an outdated website hold your business back – contact Hamish today to learn more about his expert website development and coding services and take the first step towards a website that is as functional as it is beautiful!