Agri-Tourism Business in Tasmania's North West
Cable Station Stanley had an old WordPress website, created using a commercially purchased theme. Over the years features stopped working, and not being used as the theme developer intended. Hamish re-built the site in WordPress, removing a lot of deadweight and using modern design standards.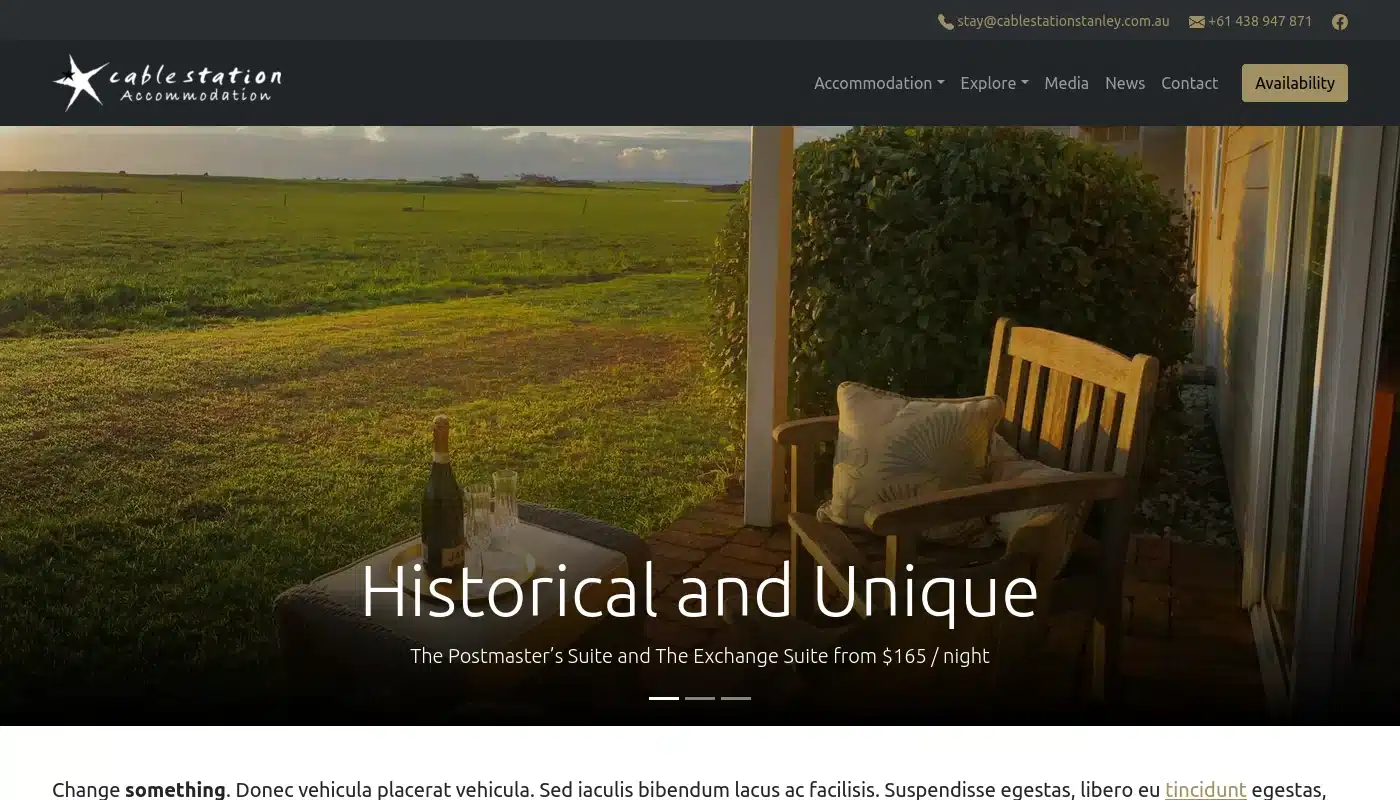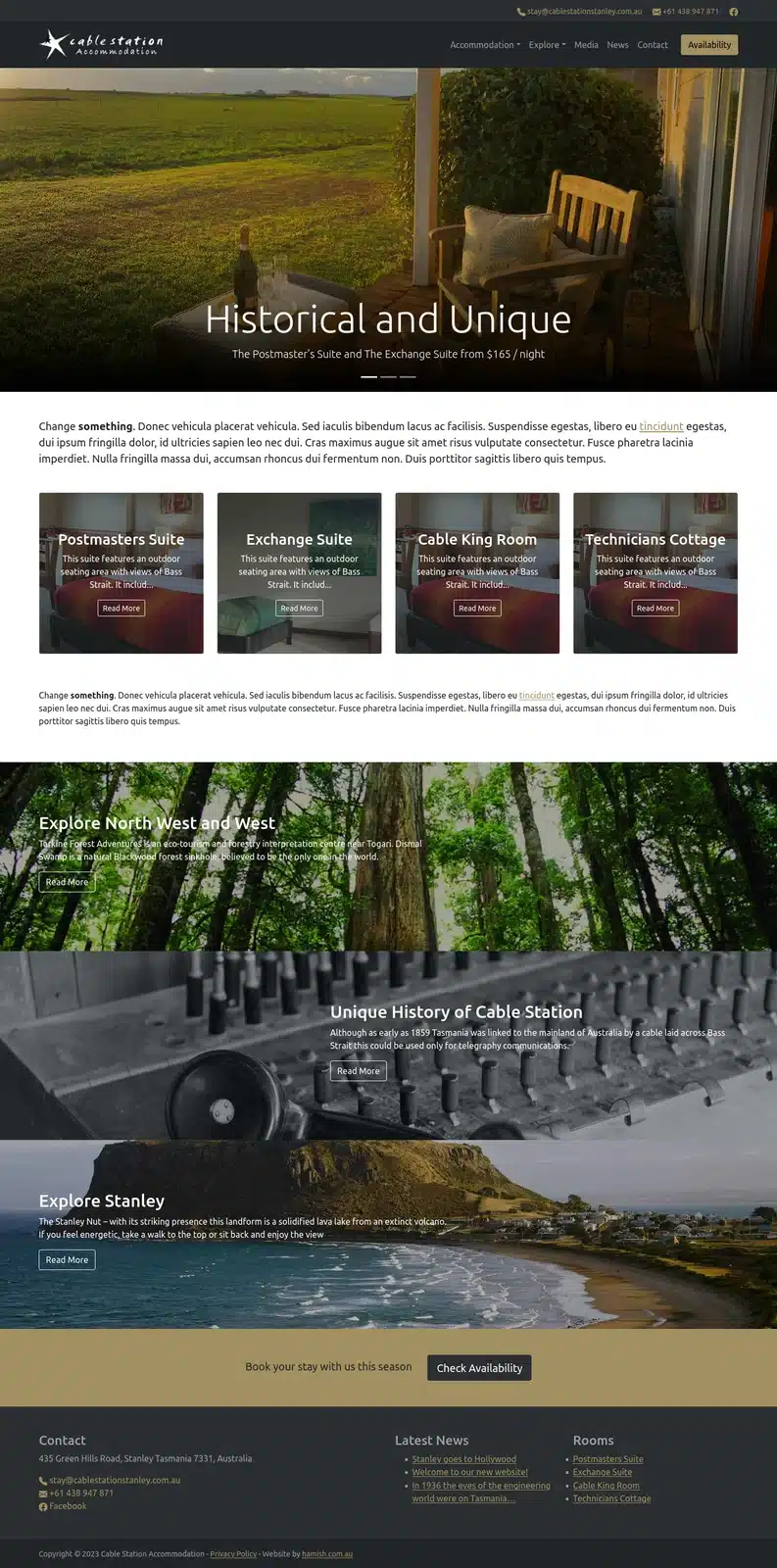 Introducing the stunning new website for Cable Station Stanley, designed and built by Hamish! If you're looking for a sleek, modern website that not only looks great but performs flawlessly, you've come to the right place.
When Cable Station Stanley approached us, their old WordPress website was in desperate need of an upgrade. The site had been created using a commercially purchased theme, but over time, many of the features had stopped working or were not being used as intended. It was clear that a complete overhaul was necessary to bring the site up to modern design and functionality standards.
That's where Hamish came in. With his extensive experience in WordPress website design and development, he was able to re-build the site from the ground up. Using modern design standards and the latest development tools, he was able to create a website that not only looked stunning but also performed flawlessly.
One of the key challenges was removing a lot of deadweight from the site. Over the years, the old theme had accumulated a lot of unnecessary code, plugins, and other elements that were slowing down the site and compromising its security. By carefully analysing the site and removing all the excess baggage, Hamish was able to streamline the site and create a lean, efficient, and highly secure website.
The end result is a stunning new website that Cable Station Stanley can be proud of. The site is not only visually appealing but also highly functional, with all the features and functionality they need to attract and retain visitors. And with Hamish's ongoing support and maintenance, they can rest assured that their site will continue to perform flawlessly for years to come.
If you're in need of a website upgrade or a brand new website design, look no further than Hamish's WordPress website design and development services. Contact us today to learn more and take the first step towards a stunning new website that will help your business thrive!