Carpet Cleaning on the North West Coast of Tasmania
Barker's Carpet Cleaning was a very outdated website, containing a lot of unnecessary bloat and heavy UI/JS libraries. Hamish worked with the client to pull the required features out of the old site, and move them to into a WordPress installation.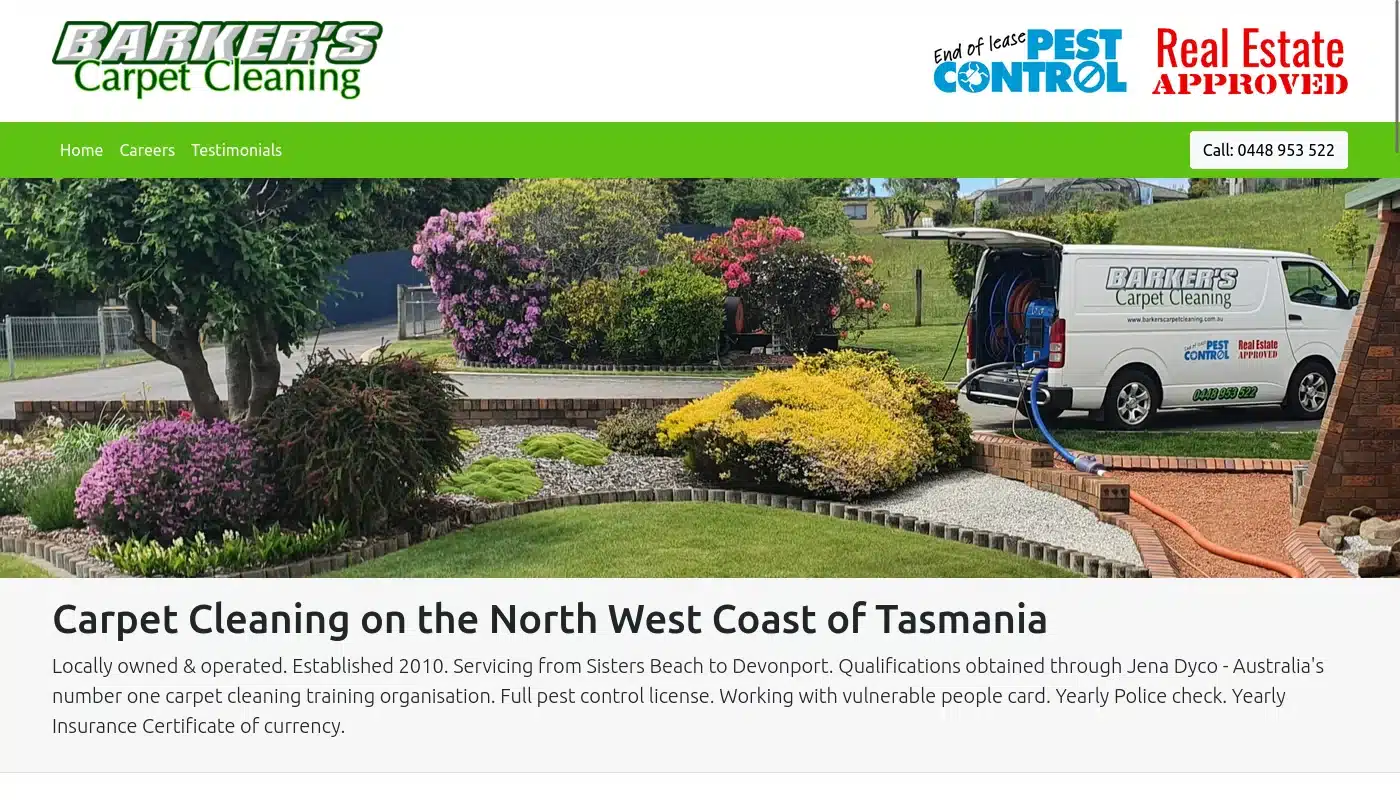 If you're running a small business, a website is one of the most important marketing tools you can have. However, an outdated website can be more harmful than helpful, and that's where we come in.
Recently, we worked with Barkers Carpet Cleaning, a small business struggling with an outdated and bloated static website. The site contained a lot of unnecessary code and heavy UI/JS libraries, making it slow and difficult to navigate.
We knew that a complete overhaul was necessary to improve the site's performance, so we worked closely with the client to determine the essential features that needed to be retained. Then, we migrated those features into a modern and responsive WordPress installation.
By moving to WordPress, Barkers Carpet Cleaning now has a more efficient and user-friendly website. The new site is faster, more streamlined, and easier to navigate, which has led to increased traffic and improved engagement.
Don't let an outdated website harm your business's performance. Contact us today to learn more about how we can help you update and improve your website with WordPress.